Six British ne'er-do-wells have been charged with scamming Match.com users in the U.K., because people are much more gullible than we could ever imagine.
Here's how the set-up probably went down: woman logs onto Match.com and, surprise, she meets a handsome man on the dating site. Brilliant! They go out and it's awesome times at the pub and then the cinema that night. They go out a couple more times and he still rocks. Then suddenly he shares a heartbreaking story that requires her to part with a "significant" amount of money. Instead of saying no, she says yes and probably never sees said Mr. Handsome again ... until she watches the evening news on the BBC and realizes that her man of the hour was just arrested for fraud.
Detective Constable Darrin Carey, reports the Guardian, says most of the victims are from the "Basingstoke area, across Hampshire and England" and if anyone has any more information that could help catch the rest of the frauds, call him at "101."
The suspects charged with conspiracy to commit fraud are Emmanuel Oko, 29, of Waverley Grove, Southsea, Hampshire; Brooke Boston, 28, of Chelsea Road, Southsea; Monty Emu, 28, of Frencham Road, Southsea; Eberechi Ekpo, 26, of Adair Road, Southsea; Chukwuka Ugwu, 28, of Somers Road, Southsea, and Adewunmi Nusi, 26, of Bomford Close, Hermitage, Berkshire.
I'm not sure how someone would be able to justify lending more than 20 quid to a stranger they've just started dating — I don't even do that in real life. Still, the crew of five men and women are now facing fraud charges following a lengthy investigation by the Detective Constable and are slated to appear in the Basingstoke magistrates court soon. So what was Match.com's response? Treat the web like a sketchy Camden pub and trust no one.
"While the authorities and dating sites work closely together to ensure a safe environment on the internet, we encourage everyone to apply the same caution when meeting people online as they would meeting through friends or in a bar. Never give money to anyone just as you would never give money to someone you recently met in a pub or cafe. Don't share personal contact details off the site. If in doubt, use the highly visible 'report a concern' button which flags issues to our care team."

G/O Media may get a commission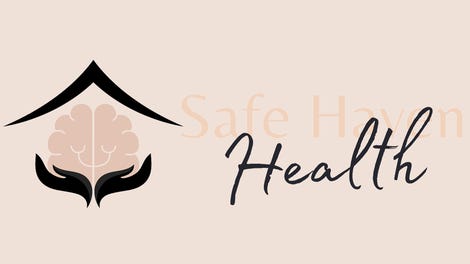 Addiction counseling
Safe Haven Health
Is anyone online portal sacred? Probably porn, but that's besides the point.
Image via Match.com.