Carson Daly, massive tool, has joined The Today Show, ringing in a self-proclaimed "new era" of the program. He will enroll alongside the other mutants in the X-Academy: Matt Lauer, Savannah Guthrie, Al Roker, Natalie Morales, Hoda Kotb, Willie Geist and Kathie Lee Gifford. While we plebs associate Daly with nighttime, he is "really a morning person," and gushes that Today is like "TRL for grownups." "I feel like I've been adopted by the first family." Ughhh, stop digging. [USA Today, Today]
---
As we probably all know by now, Katherine Heigl and her momager Nancy are high-maintenance assholes. "Wardrobe issues, not getting out of the trailer, questioning the script every single day." "There were movie-star demands — big rooms, the mother there, all the stuff... It was just a sense of entitlement. The biggest stars don't do that kind of thing." [Us Weekly]
---
G/O Media may get a commission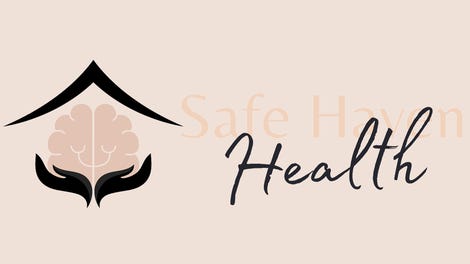 Addiction counseling
Safe Haven Health
Kate Middleton, Prince George and Royal Nanny Jessie Webb stopped off at a McDonalds drive-through on the way to Kensington Palace. I REPEAT, KATE MIDDLETON IS LOVIN' IT. While it is unclear precisely what meal she ordered, we know it included fries. [NYDN]
Prince William has announced that he is leaving the Air Force to focus on public service issues like charities, bringing up Prince George, and helping Kate finish her fries. [CNN]
---
Old-timey yet new-timey banjo mongers Mumford and Sons got kicked out of a strip club in the ATL, hilariously. During band member Ben Lovett's karaoke performance, the rest of the band (Mumford? Sons?) were told to stop filming him, and Lovett raged that the club officials ruined his song.
They cursed off the club staff and got kicked out. Tomorrow it's back to sipping lemonade out of Mason jars, but THAT NIGHT, it was rock'n'roll. [TMZ]
---
Since splitting up with 31-year-old Harry Morton in May, Demi Moore has started dating his dad, 66-year old Hard Rock Cafe owner Peter Morton. The two "have been seeing each other up to three times a week."
"Demi says that thanks to Peter, her toy boy fascination could be over … at 66, she never thought he'd be her type, but she really likes him. It's a bit strange, but ultimately Harry is happy if they are." Oo, weird. [Radar Online]
---
Kristen Stewart glowered at a Middle Eastern prince for 15 minutes in exchange for his $500,000 donation to Hurricane Sandy relief efforts. K. [NYDN]
---