9 former American Idol contestants — Corey Clark, Jaered Andrews, Donnie Williams, Terrell Brittenum, Derrell Brittenum, Thomas Daniels, Akron Watson, Ju'Not Joyner and Chris Golightly — are banding together to sue the singing competition for ousting them as part of a racist ratings-boosting plot. The attorney at the helm of the suit points out that Idol producers had noticed that these men, the only 9 disqualified in the history of the show, were all black. He adds that the "scheme" begins when the contestants are asked if they've ever been arrested, a violation of California employment law—not to mention that none of the disqualified men were actually convicted for their charges—and perpetuation of "destructive stereotypes" about black men. Executive producer Nigel Lythgoe reponded to the "ridiculous" allegations.
"We treat everybody the same ... no matter the race, religion or sex. I think we've always had a fantastic share of talent from contestants both black and white... I don't think I've ever seen racism at the show."
Yeahhhh, normally this kind of thing feels like a case of sour grapes, but it is rather hard to believe that not a single white or non-black contestant on the eleven seasons of the show don't have arrest records. Also, the last 5 winners have been white dudes. But let's face it, the $2 bin every Idol winner's debut CD ends up in is totally color blind. [TMZ]
---
Although anyone who took or even just CONSIDERED taking 5 minutes of one college psychology class knows that beneath Kanye West's swagger is a roiling inferiority complex, his 2004 ex-girlfriend Brooke Crittenden has taken it upon herself to illuminate some things for Kim Kardashian.
"He was not macho. He needed you to be with him and needed your opinion. He was quite vulnerable. He was insecure as he couldn't be with me every day. I got the impression he worried he wasn't good enough for me. He needs people to tell him he is good and that he is needed and wanted."
G/O Media may get a commission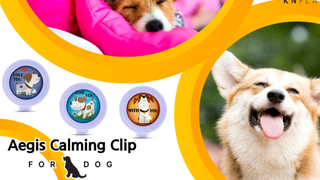 20% off
Aegis Calming Clip for Dogs
Awwww, 'Ye. Try mirror affirmations. [Page Six]
---
Having just completed a trying and emotional role in Iron Man 3, Gwyneth The Perfect $500 Eco-Conscious White Cotton T-Shirt For Every Body Type Paltrow wants to eschew blockbusters and return to the petticoat drama: specifically, Downton Abbey. Supposedly Gwynnie "has been told on the down-low that showrunner Julian Fellowes is 'thrilled' and fleshing out a cameo for her." Although a rep for Paltrow calls bullshit at this time, I can TOTALLY see her as Lady Mary's old charm school frenemy or whatever. [Gossip Cop]
---
In the wake of Cissy Houston's new memoir Remembering Whitney, she discusses Bobbi Kristina's recent DUI troubles:
Of course I worry about her. Bobbi Kristina is 19, and if you know anything about a 19-year-old, they think they know it all. It doesn't mean that she is going to follow her [mother's] same path. She could but anybody could. I don't want to jinx her. I'm trying to make sure she doesn't. [...] She's not handling [Whitney Houston's death] good. None of us are."
As for the rumors that Whitney had a relationship with her former assistant Robyn Crawford, Houston writes: "I just didn't want her with my daughter. I know nothing about a romantic relationship. That's what everybody said but they didn't know either." [People, The Grio]
---
Beyoncé's got that whole Super Bowl halftime show to win back a brokenhearted America and it's sounding good; she'll be joined by the other two members of Destiny's Child for a medley of their greatest hits, including "Bills, Bills, Bills" and "Survivor" because she IS ONE, YOU GUYS. AUTOMOBILLS. [Us Weekly]
---