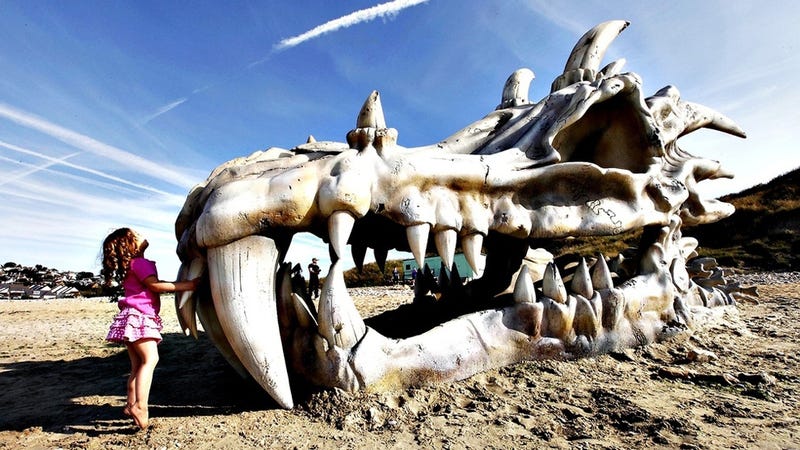 OMG look what "washed up" on a beach in the UK.
As Copyranter explains at Buzzfeed, the skull is on the "Jurassic Coast" in Dorset, a place where fossils are often found. It was commissioned by BlinkBox, a video on demand service, and has little sandcastles flanking it, with the brand's name.
In a making-of video, beach-goers stare at, photograph and touch the skull, and one brave kid is seen behind the teeth, inside the mouth. So cool.