On Friday, xoJane published an essay written by Daisy Coleman, one of two girls at the center of the firestorm that is the Maryville rape case. The details of Coleman's story are much the same as they've been told before, but now they're fully in her own words, in almost excrutiating detail. And also, she's thanking a surprisingly source: Anonymous.
Coleman describes her life now as "a long, reckless winter." All she can remember from the night she was raped is "dark, dense silence — and cold." She says she didn't know for months that her friend, Paige Parkhurst, had also been raped. She questioned whether God existed. She engaged in self-mutilation:
My scars only come to the surface when I'm tan or cold now. It's as if over time my body learned to heal some of the ugly, but it will always be a part of me.

Just like this case. It will live with me forever. Since this happened, I've been in hospitals too many times to count. I've found it impossible to love at times. I've gained and lost friends. I no longer dance or compete in pageants. I'm different now, and I can't ever go back to the person I once was. That one night took it all away from me. I'm nothing more than just human, but I also refuse to be a victim of cruelty any longer.
Coleman's bio on the site reads, "Daisy Coleman is a high school student in Missouri and an advocate for victims of sexual assault," an indication that her vocal nature about her case, and cases like it, probably won't be changing anytime soon. Coleman also thanks Anonymous, writing that since they've gotten involved, "everything has changed."
"#justice4Daisy has trended on the Internet, and pressure has come down hard on the authorities who thought they could hide what really happened," she writes. She credits Anonymous with getting her case reopened, creating an alliance between herself and the group that quite honestly, a few years ago, would have seemed absurd. The group has been connected to a somewhat random assortment of "causes" and has made some interesting demands in the past. But they have knack for figuring out stories that are worth paying attention to, and recognizing what people will get outraged about, and their vigilante nature means that they get more attention than the reporters who worked to get the story out in the first place.
G/O Media may get a commission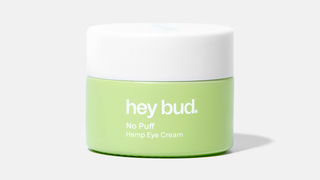 15% off
Hey Bud - No Puff Hemp Eye Cream
That makes sense: Anonymous is a group of people. They're more than just one reporter; when they get behind a cause, they're proof that there's a bunch of people out there rooting for you, not just one doing their job well. For Daisy and others who have experienced sexual assault, the potential bad (or bad for others) that the group does is outweighed by their ability to make someone who feels so alone fully supported for the first time.
I'm Daisy Coleman, the Teenager at the Center of the Maryville Rape Media Storm, and This is What Really Happened [xoJane]
Image via Facebook