Fresh off the internet uproar surrounding the Kansas City Star article about their family, mother Melinda Coleman and her daughter Daisy went on CNN's Erin Burnett Out Front Monday evening. Daisy slowly and carefully retold some of the graphic details of her alleged assault by the hands of Matthew Barnett, then a high school football player, who gave her alcohol, raped her and left her in the cold on her front steps, semi-unconscious. When asked whether she'd testify if the case was reopened, Daisy said simply, "I would."
Melinda, Daisy's mother, said that she and Daisy "would like to see the case reopened and I'd like to see some justice." That goes against Sheriff Darren White's current party line; he told CNN that prosecutor Robert Rice only dropped the case because the Colemans chose not to press charges (Rice did not respond to calls for comment). "The only people's stories that have been inconsistent throughout this whole thing are the Colemans, the victims in this thing," White said."
But Melinda says that the situation is Maryville extends past what happened to her daughter:
My concern was that some other girls came forward and told me that the same thing happened with this same group of boys. When I had talked to the Sheriff initially he told me that there had been girls who had come forward and that there had been maybe even 10 other girls that were also assaulted. So later on he said that they were all liars, I digitally recorded him saying that they were all liars and that they just wanted to crucify those poor innocent boys. So my concern is: what is going to take for them to do something here? Is one of these girls gonna to have to die? Are they going to end up freezing in their front yard before they do something?
G/O Media may get a commission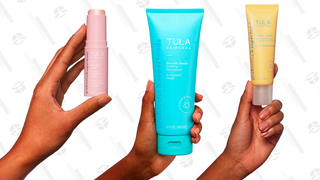 Burnett also asked Daisy what she'd say to Matthew Barnett – who many believe got off because of undue pressure from his politician grandfather, Missouri state Representative Rex Barnett, a charge the elder Barnett denies – should she ever speak to him. "I would say that I never wanted to see him again. That he could go live his life and I never wanted to see him again," Daisy said. For Melinda, justice has a more specific look: "I'd like the other girls to be able to come forward without fear."
Rape victim's family: I want justice [CNN]