Memoirist and poet Mary Karr, whose name has long been saddled to that of her worshipped ex David Foster Wallace, is now tweeting that Wallace violently abused her. The fact that he abused her is not a revelation; this has been documented and adopted by the literary world as one of Wallace's character traits. In a 2012 Atlantic interview, David Foster Wallace's biographer D.T. Max mused that Wallace's violence contributed to his glory, read: all in all made him "a really fascinating guy."
In a tweet on Friday evening, Karr claimed that she had made both Max, a New Yorker staff writer, as well as the New Yorker aware of serial assault, but, "DFW was white."
Karr referenced author Junot Díaz–most recently of an acclaimed essay revealing his childhood rape in the New Yorker–who is currently facing allegations that he sexually preyed on protégés. (Updates below).
In his book Every Love Story Is a Ghost Story: A Life of David Foster Wallace, D. T. Max mentioned in passing that Wallace "threw a coffee table" and "tried to push Karr from a moving car," which Karr said is "about 2% of what happened." She tweeted:
tried to buy a gun. kicked me. climbed up the side of my house at night. followed my son age 5 home from school. had to change my number twice, and he still got it. months and months it went on
G/O Media may get a commission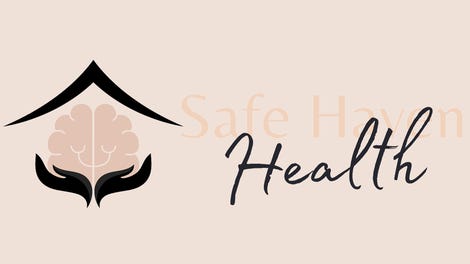 Addiction counseling
Safe Haven Health
Likewise, the 2012 Atlantic interview with Max on the subject is full of red flags, and couches Wallace's behavior as "creative":
One thing his letters make you feel is that he thought the word was God, and words were always worth putting down. Even in a letter to the head of his halfway house—where he apologizes for contemplating buying a gun to kill the writer Mary Karr's husband—the craftsmanship of that letter is quite remarkable. You read it like a David Foster Wallace essay.

That's one of the most shocking things you discovered: that he considered—granted in a half-baked manner—murdering Karr's then-husband. He later went on to have a tumultuous relationship with her.

Yes, certainly. I didn't know that David had that in him. I was surprised, in general, with the intensity of violence in his personality. It was something I knew about him when I wrote The New Yorker piece, but it grew on me. It made me think harder about David and creativity and anger. But on the other end of the spectrum, he was also this open, emotional guy, who was able to cry, who intensely loved his dogs. He was all those things. That, in part, is why he's a really fascinating guy and an honor to write about.

You write that Infinite Jest was motivated by his "dysfunctional yearning for Mary Karr." How did she influence his drive to write the book?

What I meant by that was that he was trying to impress her. He really wants her to think he's doing wonderful work, and I think when she, at various times, breaks up with him, he's thrown into those negative spirals that can also be enormously productive for a person, a creative spiral of anger. Almost like something out of a Hollywood movie. There's a note in one of my files where he says something like, "Infinite Jest was just a means to Mary Karr's end, as it were." A sexual pun.
"[I]t grew on me."
In a 2017 interview, Lena Dunham and Karr briefly addressed the fact that the white male genius has subsumed talk of Karr's own work ever since:
Lena Dunham: ...I was rereading some articles about you, and in every piece, you always get asked about your relationship with David Foster Wallace, despite your own incredible career. I wonder, does that create rage in you, or do you feel like at this point, it's just a fact of life and you know how to mow past it?

Mary Karr: Sometimes people go on and on about David Foster Wallace. As though my contribution to literature is that I fucked him a couple times in the early nineties.

LD: Thank you for your service, Mary.

MK: Thank you. Everybody in America owes me a dollar who read Infinite Jest. I guess having grown up in the period of time that I grew up, I grew up with this.
Jezebel has reached out to Karr and a representative and will update the post if we hear back.

In other news of a revered author facing accusations, Junot Díaz has withdrawn from the remainder of the Sydney Writers' Festival after he was confronted there in person by Zinzi Clemmons and subsequently online. Clemmons has said that when she was a 26-year-old grad student, Díaz "cornered and forcibly kissed" her and that she is not alone. Carmen Maria Machado added that he "went off" on her when she asked about his book's protagonist's "unhealthy, pathological relationship with women."