One of the world's most fascinating humans is easily Martine Rothblatt, America's highest-paid female CEO. A futurist and trans woman who cofounded both Sirius Satellite Radio and a biotech company, she's got a robot replica of her wife and believes that soon, tech will allow our consciousnesses to live forever.
You know, the kind of person you'd fight to sit with a dinner party.
So you should probably check out New York's exhaustive new profile, which covers her wildly ambitious ideas about the future, her transition, her work launching Sirius and United Therapeutics (the company that grew out of her fight to save her daughter, Jenesis, from a rare disorder) and her general outlook on life.
Her thoughts about gender are interesting:
In 1995, just after her transition, Martine published The Apartheid of Sex, a slim manifesto that insisted on an overhaul of "dimorphic" (her word) gender categories. "There are five billion people in the world and five billion unique sexual identities," she wrote. "Genitals are as irrelevant to one's role in society as skin tone. Hence, the legal division of people into males and females is as wrong as the legal division of people into black and white races." Instead, she suggested, people might better express their gender and sexual identities on a spectrum, perhaps in terms of color: Green might be "an equally aggressive/nurturing person who does not try to appear sexy" (lime green someone a little less aggressive), and purple someone gentle, nourishing, and erotic in equal measure.
G/O Media may get a commission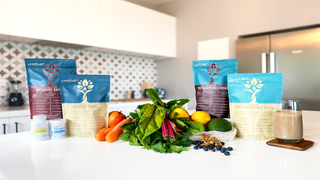 But, well, she thinks big generally:
Martine depicts a world populated by humans and their "mindclones," sentient digital replicas of individuals' minds, created by loading into AI video interviews, photographs, personality tests, and the entirety of their digital lives—Facebook posts, tweets, Amazon orders. These mindclones would exist in parallel with their flesh-and-blood originals but act, judge, think, feel, remember, and learn on their own—and because they are, technically, nonhuman, they need not die. (They could even be built long after an individual dies, from the digital legacy left behind.)
Oh, and let's not forget Bina48, the robot replica of Rothblatt's wife:
Sitting on a computer table in the converted garage that serves as Terasem headquarters, and molded in "frubber" to resemble skin, is a head-and-shoulders bust of Bina, loaded with 20 hours of interviews with Bina, familiar with Bina's favorite songs and movies, programmed to mimic Bina's verbal tics, so that in the event that Bina expires, as humans always do, Martine and their children and friends will always have Bina48.
Martine is basically a character who escaped from one of Iain M. Banks' Culture novels. I highly recommend you read the piece; when you're done, here's a Time feature on Teresem, the technological religion she's founded. Yuuuup.
Photo via AP Images.