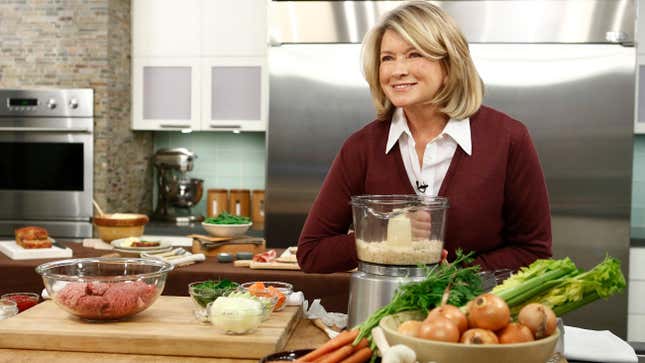 In what should have been an innocuous interview with Footwear News, Martha Stewart came down hard against remote work, women who think about aging, and the entire country of France.

Taylor Lautner Doesn't Even Remember Saying 'Bella! Where the Hell Have You Been Loca?'
In the way only an 81-year-old truly can, Stewart hopped from topic to topic setting fires to each one. After discussing her favorite Instagram account (@foodiechina888) she pivoted to say she is on a "rampage" trying to get people to return to offices.
"You can't possibly get everything done working three days a week in the office and two days remotely. Look at the success of France with their stupid … you know, off for August, blah blah blah. That's not a very thriving country. Should America go down the drain because people don't want to go back to work?"
It has big "let the bridges you burn light the way" vibes. Earlier in the interview, Stewart says she's committed to helping women gain the "courage to raise their voices at a critical time in the United States—when abortion rights and other freedoms are under assault." You know what France has? Legal abortions and a strong social safety net. Just something to think about, Martha!
She also said that women shouldn't think about aging, but rather living. This quote came just a few moments after she took a "sip of green juice — part of her meticulous daily routine." Nothing like being carefree and having a meticulous daily routine.

While not explicitly spon-con, the industry mag piece mentioned her ambassadorship with Skechers no less than six times. Sending out thoughts and prayers to the company PR team working overtime to smooth things out with their French franchise owners.

But my biggest gripe, aside from a multi-millionaire suggesting people lack work ethic and need to get back to the office, is that this specific multi-millionaire launched her career...working from home! It's even quoted in this piece: "She started a catering business out of her kitchen in 1973." Her entire career has been elevating domestic work and making use of spaces in the home. It makes me feel crazy!
Kim Kardashian's "Nobody wants to work these days" walked so Martha's "Should America go down the drain because people don't want to go back to work?" could run. The longstanding tradition of out-of-touch rich women working to serve their own best interests continues.