"Need a real aggressive man with no concern for women," read an ad posted on Craigslist in early December. It included a photo of a woman from Wyoming. She did not post the ad. A week later, she was attacked.
According to police, a former boyfriend posted the ad on Craigslist, seeking someone to assault his ex-girlfriend. Jebidiah James Stipe, a Marine stationed at Twentynine Palms, California, wrote the ad on December 5th, pretending to be a woman looking to fulfill a rape fantasy. The victim saw that ad two days later, and contacted police, and Craigslist, and the ad was removed.
Unfortunately, two days was just enough time for Ty Oliver McDowell to see the ad and respond. Stipe and McDowell began a brief correspondence, with Stipe posting as his ex. McDowell told police that during an online chat, Stipe told him what "she" wanted: "humiliation, physical abuse, sexual abuse." He also provided McDowell with her address. On December 11th, he broke into her house and attacked her, saying: "You want an aggressive man, bitch, I'll show you aggressive." Immediately after, she called 911 and reported the assault. Upon arrest, McDowell told detectives he thought he was fulfilling her fantasy, and was unaware that he had raped anyone.
Both McDowell and Stipe have been charged and are scheduled for trial for sexual assault and conspiracy to commit first-degree sexual assault, respectively. However, the harder question is what should be done about Craigslist. This is not the first case of assault arranged over the site; in June, 2009, a North Carolina woman was attacked in her home, after her husband allegedly posted a personal ad without her knowledge. Last year, a sheriff from Illinois filed a federal lawsuit against the site, accusing it of facilitating prostitution and seeking an end to the "blatant Internet brothel." Craigslist won the suit, but chose to change the name of the "erotic services" section to "adult services." They also pledged to better monitor the section.
DeeDee Correll, reporting for the LA Times, spoke with M. Ryan Calo at the Stanford Law School's Center for Internet and Society about Craigslist role in facilitating the crime. He explained that the law currently sees sites like Craigslist as open platforms, "communities assembled of random users, with no editorial control over what users were doing." Legally, Craigslist is not responsible for the crimes committed by their users. DA Mike Blonigen remarked that this type of assault is "only possible in our modern age," but although he'd like to see Craigslist remove ads like the one posted by Stipe, it is not up to him to decide. "This is a debate we've had for a long time... Do we censor the Internet?"
G/O Media may get a commission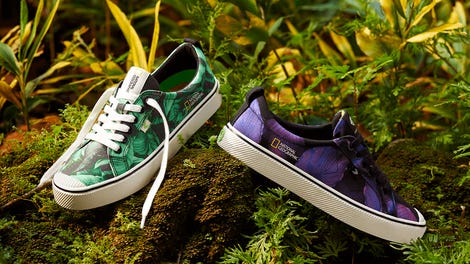 New New New
Cariuma + National Geographic
Steve Patterson, a spokesperson for the sheriff who sued Craigslist, says yes. He argues that the Wyoming rape suggests that Craigslist ads aren't being monitored as closely as they should be, and that, as a "good corporate citizen," Craigslist shouldn't include an adult services forum. "If a woman is putting an ad online saying she'd like to be raped, I'd hope it would be stopped," he said.
But police haven't released information on where Stipe's message was posted. The Illinois lawsuit was brought against the erotic services section, specifically because it encouraged prostitution, but no where is it mentioned that Stipe offered to pay McDowell. Without the exchange of money, the Wyoming case has little in common with sheriff Thomas Dart's lawsuit. According to McDowell, he was tricked into raping the victim, and went into her house with the belief that what they were doing was consensual. A jury will decide whether McDowell's story is true - and how, says Blonigen, a "reasonable, objective person would view the situation."
Former Boyfriend Used Craigslist To Arrange Woman's Rape [LA Times]
Craigslist Used To Set Up Rape [Hi-Desert Star]
Craigslist Rape Case Advances [Star-Tribune]