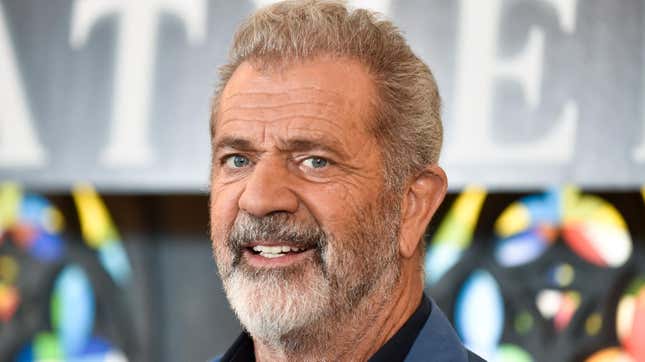 Less than 24 hours after Louisiana's Krewe of Endymion announced Mel Gibson would be one of the co-Grand Marshals of their 2023 Mardi Gras parade, the group backtracked on their decision. Endymion is one of the largest, most well-known parades to roll through New Orleans during Mardi Gras weekend.
Dan Kelly from the Krewe of Endymion released a statement on Sunday afternoon:
"The Krewe of Endymion has received significant feedback about our grand marshall announcement yesterday evening. Some of this commentary included threats that cause us great concern. In the best interest of the safety of our riders, special guests and everyone that welcomes us on the streets, Mel Gibson will not ride as a Co-Grand Marshal for our 2023 parade."
"We appreciate the cooperation of the city in addressing the issues that will allow us to present another wonderful parade this year along our entire route. We will move forward with our final preparations in the coming weeks for the largest procession in Carnival."
On Saturday night Endymion had announced Gibson would lead the Feb. 18 parade alongside Tulane University head football coach Willie Fritz, who is particularly beloved by New Orleanians after he led the team to victory at the Cotton Bowl this year. The Gibson pick was pretty controversial, obviously, considering the Braveheart actor's shocking history of anti-semitism, racism, homophobia, misogyny and allegations of domestic abuse (which Jezebel previously detailed here).
The news of Gibson's leading Endymion quickly swept New Orleans on Sunday, and locals on Twitter voiced their disgust.
Jewish leaders in New Orleans said that while they were relieved Gibson was no longer riding, they were "appalled" that Endymion chose him to begin with. In a joint statement released to Jezebel, the Anti-Defamation League (ADL), the Jewish Federation of Greater New Orleans, and the Greater New Orleans Rabbinic Council said the move was "completely insulting and shortsighted." They urged Endymion leadership to learn why the selection "caused such pain and disappointment to the Jewish community as well as the marginalized communities he has harmed in the past."
Gibson is infamous for his anti-semitic comments, including reportedly calling Jewish people "oven-dodgers" and going on an anti-semitic rant while arrested for a DUI in 2006. He's also been accused of making multiple homophobic and racist remarks, and in a leaked tape used the n-word while shouting at Oksana Grigorieva, the mother of one of his children who has also accused Gibson of domestic abuse.
Endymion's decision was compared to the controversies that caused another super krewe's downfall in New Orleans. The all-female Mystic Krewe of NYX, once one of the largest Carnival parades, fell to one of the smallest after a series of controversies, including the founder's support of "All Lives Matter" amidst the George Floyd protests. Membership fell drastically, high school bands refused to march in NYX, and people turned their back on the float when it rolled last year.
This isn't the first time Endymion has rescinded an invitation to participate in their parade, but it's been a while: In 1991, they removed Woody Harrelson as grand marshal because he participated in anti-war protests. The krewe captain at the time said, "We don't need this kind of controversy."
Prior to Endymion's removal of Gibson on Sunday afternoon, New Orleans residents were calling for a boycott of the parade and asking Coach Fritz to step down as co-Grand Marshal. Gibson's celebrity replacement has yet to be announced.