Shalom and welcome back to Jezebel's March Madness: Pre-Apocalypse vs. Post-Apocalypse. Our time is drawing to a close, both planet-wise and also because March is almost over, and as we move into the muscular arms of the elite eight, we have to ask ourselves the big questions: What would you do without online shopping? How important are bees?

Before we go there, let's check out yesterday's winners. In a shocking upset, Bees (4) prevailed over Birth Control (1) with a little over 52 percent of the vote. Here is the line where I could hypothetically make a dark joke about the birds and the bees but honestly I don't think any of us would enjoy that. Moving on, Pets (11) beat 70 Degree Days (2) with a slightly more decisive lead of 65 percent, and Wellness (16) finally got her ass handed to her by Indoor Plumbing (12), because what is wellness if you can't flush away a bad B.M.? Online Shopping (11), lastly, has flattened Automatic Bill Pay (10) with over 75 percent of the vote, because you freaks gotta get your ASOS or whatever.
Today we're going to move through the rest of our Sweet Sixteen round and then tomorrow we'll hit on those final eight, so please stick with us, my dearest basketball lovers!

---
Finishing up our Sweet Sixteen round in the Post Apocalypse Nature Division, we have Max Max Fashion (16) vs. Living On Mars (12). I like a fun ensemble myself, but there's a surprisingly huge number of people who think living on a roasting dead planet would be cool, so let me know where you're at:
G/O Media may get a commission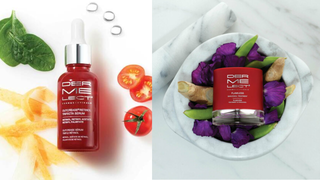 Save $19
Retinol Renewal Kit
Next, Dramatic Sex (11) faces off against Solitude (10). Fuck!!! Which will you choose? Staring off into the neon green sunset as you hike solo up a mountain to search for water, or making sweet, desperate love in a cave while your surviving family members sleep five feet away?
In the Post-Apocalypse Nurture Division, Unlimited Time Off (9) will go head to head with Alexa Is Your New Queen (4). What'll it be: complete and terrifying autonomy, or a rigorous neo-monarchical structure? You pick:
Finally, Rebel Citizen Radio Networks (14) will try their hand against No More Student Loan Debt (15). A potential David and Goliath situation we have here, but perhaps I am wrong, because I seem to often be wrong:
That's it for now, folks!! Here's your updated bracket: