Hello again and welcome to day three of Jezebel's March Madness: Pre-Apocalypse vs. Post-Apocalypse! We've got a lot to get through as we finish Round One, so, if I may provide one of the many sports analogies in my basketball hat, let's get the ball rolling!

First off, the results from yesterday's Pre-Apocalypse round: Over in the Nature Division, Chopped Salads (8) really knocked the hell out of Bikini Waxes (9) with 86 percent of the vote—a win for feminists everywhere, and also perhaps a loss, particularly for those of us who would prefer a nice sandwich. In an even more overwhelming victory, An Ocean With Fish In It (12) freaking handed it to New York Times Op-Ed Columnists (5) with a full 97.7 percent of the vote, a ringing defeat that will surely convince Ross Douthat to quietly retire and take up finger painting. Bees (4) showed Skiing (13) what's good with over 90% of the vote, a rare but deserved win for the foundation of humanity's agricultural system, while Pets (11) blasted Woke Teens on Social Media (6), because everyone likes pets, and while the teens keep proving themselves to be Good, would anyone besides this guy honestly miss social media? Anti-Depressants (3) won out over Contouring (14), I guess because painting stripes on your face IS NOT GOOD FOR THE WORLD, and, as suspected, Iced Coffee (7) really dunked on Anti-Vaxxers (10) with over 98 percent of the vote. Lastly, 70 Degree Days (2) beat Professional Haircuts (15), a tough but fair result.
In the Pre-Apocalypse Nurture Division, Postmates (9) won out over Filing Taxes (8), although a shocking 36.8 percent of you voted for taxes, which I don't understand and would love to have explained to me. Indoor Plumbing (12) body-slammed Megachurches (5) with gosh dang 99.5% of the vote, a beautiful and worthy match-up, if you don't mind me saying. Here, we need to take a quick moment to assess the RAZOR-THIN margins by which Amazon's Alexa (4) appears to have beaten 24-Hour News Networks (13). Time to gas up the instant replay:
Would you get a load of that?!?! Golly, a tight squeeze! Alexa, stop laughing! To be honest, you don't deserve it and your 1,603 voters are wrong!
Next, Online Shopping (11) walloped Bitcoin (6), though the latter may yet come to rule us all; Sephora (3) eked out a victory over Failing Public Transit (14) with 61.6 percent in a game that, not to be rude, should have been easier for Sephora; Automatic Bill Pay (10) defeated the Disappearing Middle Class (7); and Tinder (2) shoved InfoWars (15) into a locker with 93.5% of the vote. Phew!

G/O Media may get a commission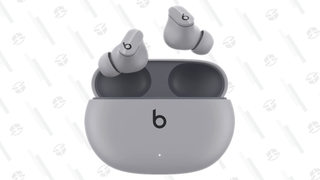 ---
Today, we're looking at the Post-Apocalypse side of Round 1, so let's get started with Post-Apocalypse Nature Division:
First, we've got Cannibalism (8), a last-ditch food source, facing off against Soylent (9), another last-ditch food source, unless you are a certain kind of tech bro, in which case you are probably already enjoying it right now as you listen to a podcast on transhumanism. So which will it be—low-tech, or high-tech? Murder, or Not Murder? Gross, or Gross? Time to vote:
Next, Drinking Your Own Pee (5) faces off against Living On Mars (12). I'm going to go ahead and predict that neither would feel particularly good—but only you get to decide which is worse.

Eating Your Pets (4) will try and take on Free Bleeding (13), a formidable if messy opponent. How will it end?
Moving on, we've got Running From Walkers (6) up against Dramatic Sex (11), two scenarios that could, when you think about it, go hand-in-hand. So which will it be—fearing for your life, or having sex while fearing for your life, a delicate patch of dirt smudged against your cheekbone a la Rachel Weisz in the 2001 World War II drama Enemy at the Gates?
Here's another one for ya: Having to Kill Someone (3) vs. Radioactive Glow (i.e. a Natural Highlight). Post-apocalypse is harsh, folks! Let's roll with it!
Next, Nonpotable Water (7) tries its hand against Solitude (10). Both could be good or bad, depending on how you're feeling about things—maybe you're an introvert, and it's nice to get that time to yourself; maybe you crave a quick death, and thirst is your best option! Vote now:
In our last match-up of the Post-Apocalypse Nature Division, Being Stuck With the People Who Weren't Raptured (2) tries its hand against No Vaccines (15). Again, a tough, tough choice: feeling annoyed, or dying of Polio? You decide:
Finally, we've made it to our last quarter of Round 1: the Post-Apocalypse Nurture Division. First up, Natural Resource Wars (8) vs. Unlimited Time Off (9). Yeah, seems easy, but... actually, yes this is easy, sorry, time off would be nice!!!!
Next, The Purge Is Legal (5) battles Everyone's a Mole Person (12), and boy, yes, life seems like it is about to get very difficult and weird! Who'll it be?
Another pair of very specific shitty scenarios faces off here with Alexa Is Your New Queen (4) vs. Transit is the Snowpiercer Train (13). Bowing down to a computerized Big Sister who knows that you sometimes practice arguments with people in front of the mirror, or everybody's stuck on an endlessly looping hell train? Let's make the call:
The Rise of Cults (6) could be fun, relatively speaking, if there was like, a cult that was just focused on watching Vanderpump Rules and dancing around a fire, whereas Kids in the Hunger Games seems like there's a little bit less wiggle room for that to be okay. Which is it?
Ooh, here's one that will really determine your personality type: Everything Is Burning Man vs. Rebel Citizen Radio Networks? Personally, I don't like dust and Pirate Radio is one of my favorite films, but tell me your feelings:
Nearing the finish line, we've got Road Trips (7) up against Bartering (10). Both opportunities for creativity and bonding, in my opinion!
Lastly, Chip Implants (2) battles it out with No More Student Loan Debt (15). Both free you from responsibility, in a way, although one feels less physically invasive and more immediately necessary. Time to vote!
And that's it for Round 1! We'll see you again tomorrow, and in the meantime, here's your updated bracket: