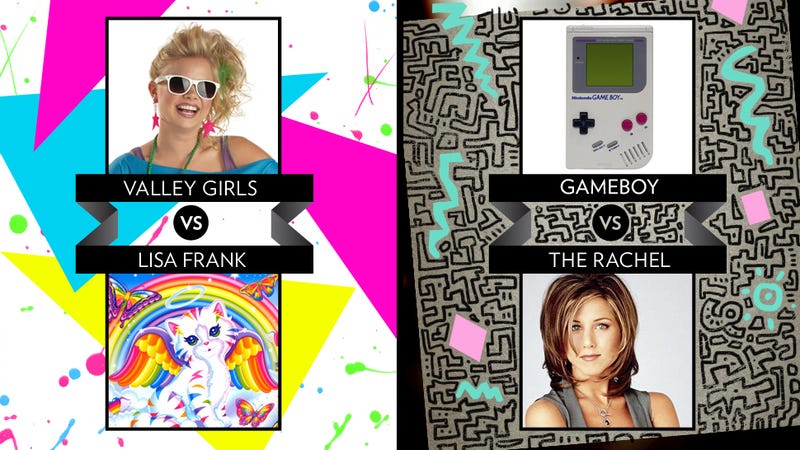 Sorry, Carson Daly. Bye bye, Debbie Gibson and Tiffany. You have been officially eliminated from the '80s vs. '90s March Madness bracket with TRL being drive-byed out of the running by East Coast vs. West Coast Rap and the girls falling victim, like so many '80s pop icons before them, to the power of cocaine. Be sure and tattoo on a tear and snort a line in their memory.

Today stepping back into the '80s stadium, we for sure, like, have the Valley Girls going head to head with popular school supply artist and illustrator of dreams Lisa Frank. Can unicorns, dolphins and neon tigers beat out Valspeak, jumpsuits and hanging out at the mall? I don't know — what does Julie Brown think?
Over in the '90s conference, Gameboy is trying to configure itself into the next round like a particularly difficult Tetris square as it goes agains the Rachel, the most popular haircut of the decade. Take a moment to really consider your choices. Which one will be there when the rain starts to fall? (Answer: Neither. One is an electronic device and the other is a precisely styled haircut.)


You have 24 hours to vote!