Leslie van Houten has been in prison since being convicted of murder in 1971 alongside several other followers of Charles Manson. Van Houten, in particular, was responsible for stabbing Rosemary LaBianca (along with Patricia Krenwinkel) in the murders that occurred the night after Sharon Tate and some friends of hers were murdered by members of the Manson Family in August 1969. Now 68, van Houten has been denied parole 20 times and continues to serve a life sentence.
But Thursday, the AP reported that she'd get a new hearing per a relatively recent California law that established "a process for the board to provide a parole consideration hearing for the purpose of reviewing the parole suitability of any life or determinately sentenced inmate who was under [23] years of age at the time of his or her controlling offense." Van Houten was 19 at the time of the LaBianca murders.
According to the AP:
Van Houten's lawyer, Rich Pfeiffer, said Thursday that he expects former cult member Catherine Share and a psychological expert to testify about how Van Houten wound up joining the cult.

He said he also hopes the judge will compel prosecutors to turn over decades-old recordings of a conversation between former cult member Charles "Tex" Watson and his attorney in the hopes they may benefit Van Houten and help secure her release.
"Everyone is confused about how could someone who grew up like she did end up there," he said. "This hearing will help explain that.
Last year, a panel approved van Houten's request for parole, but that decision was reversed by Gov. Jerry Brown, who said van Houten posed "an unreasonable danger to society if released from prison."
Sharon Tate's sister Debra Tate has been outspoken about keeping the Manson Family members in jail for the rest of their lives and has attended every parole hearing since the murders took place. On Good Morning America last year, Tate said of the remaining members of the Manson Family, "They are still sociopathic individuals and capable of great brutality. The heinous crimes that were committed in the past, in 1969, will repeat themselves again. I am quite sure."
G/O Media may get a commission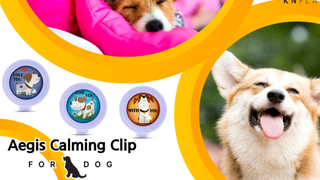 20% off
Aegis Calming Clip for Dogs
Meanwhile, in his 2010 book Role Models, director John Waters began his essay about van Houten like this:
I have a really good friend who was convicted of killing two innocent people when she was nineteen years old on a horrible night of 1969 cult madness. Her name is Leslie Van Houten and I think you would like her as much as I do. She was one of those notorious "Manson girls" who shaved their heads, carved X's in their foreheads and laughed, joked, and sang their way through the courthouse straight to death row without the slightest trace of remorse forty years ago. Leslie is hardly a "Manson girl" today. Sixty years old, she looks back from prison on her involvement in the La Bianca murders (the night after the Tate massacre) in utter horror, shame, and guilt and takes full responsibility for her part in the crimes. I think it's time to parole her.