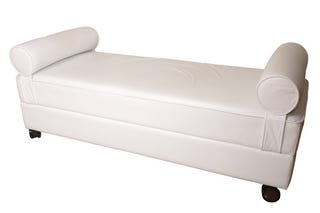 In his defense, maybe he was just trying to treat these women's hysteria the old fashioned way- with orgasms.
According to the New York Post, psychotherapist Thomas West Perron began having a sexual relationship with two of his female patients, both of whom are now suing him for leaving them with "debilitating depression, mental anguish, [and] sleeplessness."
Perron was fired in May for an offense unrelated to all of the alleged client fucking he was doing.
"Gals' Suits Call Shrink A 'Sexual Heel'" [NYP]