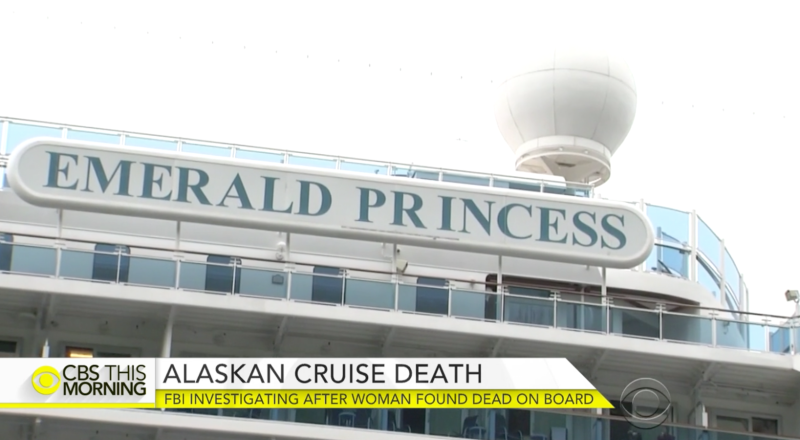 On Wednesday, a man from Utah named Kenneth Manzanares, who stands accused of killing his wife Kristy Manzanares during an Alaskan cruise on July 25, pled not guilty to one count of first-degree murder, Alaska Dispatch News reports.

Since the death technically occurred beyond state jurisdiction, slightly north of the Canadian border, the feds have taken over the the case, according to the US Attorney's Office.

In an explanation that sounds suspiciously ripped from a Du Maurier novel, not to mention fucking horrendous, Manzanares reportedly told a witness who discovered him in his cabin with blood on his hands that his dead and bloodied wife, whose body lay on the floor, "would not stop laughing at me." If the witness's testimony is to be believed, this shameful utterance was his best defense in the moment, and since then he's thought of a better one ("I didn't do it").
According to the FBI's criminal complaint, filed in July, the witness was alerted to something amiss when they saw Manzanares attempting to drag his wife's body to the balcony of the couple's cabin.