A San Francisco man was stabbed and sustained life threatening injuries simply because he dared to ask a catcaller to leave his girlfriend alone.
On Nov. 15, Ben Schwartz, 31, was brutally stabbed nine times in the Tenderloin district of San Francisco after he asked a catcaller to stop harassing his girlfriend. Via SF Gate:
Daniela Saavedra, a friend, said that the group had passed the man twice before and that he had catcalled Schwartz's girlfriend each time. "

All he said was, 'Can you please just stop?'" Saavedra said. "The man then sort of trailed behind them, and that's when he attacked."

The man stabbed Schwartz nine times in the back, face, neck and arms, puncturing a lung, Saavedra said. She said gashes on his arms required about 60 stitches each, while the cuts to his back just missed his spinal cord.
According to police, Schwartz's request ignited an argument with the man who apparently is willing to kill someone just for his perceived goddamn right to tell a girl how she makes his boner feel.
So far, no one has been arrested for the crime. Police are asking anyone with information about the stabbing call police at (415) 553-0123, call their anonymous tip line at (415) 575-4444, or send a text to TIP411 with "SFPD" at the beginning of the message.
G/O Media may get a commission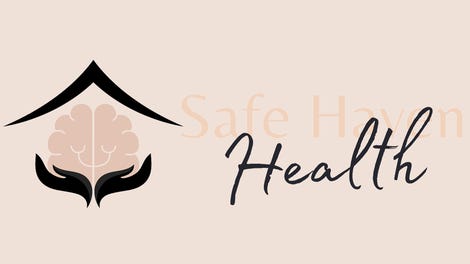 Addiction counseling
Safe Haven Health
SF Gate reports that Schwartz, an advertising student at the Art Institute of California, is a decent guy who goes out of his way to do nice things for other people.
In February, as reported in The Chronicle, he went out of his way to buy a bicycle on the street that he thought was stolen, then searched for its rightful owner. The owner, a freelance photographer for The Chronicle, had been desperately searching for it when Schwartz contacted him.
All he did was ask "can you please stop."
There is a fundraising page set up to help with his medical bills and according to the page, Schwartz is recuperating from his injuries:
Ben was rushed to SF general where he underwent surgery to close a punctured lung and to stitch the deep wounds along the back of his neck, back, face, and arms. While the suspect took off in a silver sedan no where to be found.

The doctors say he is very lucky to be alive considering how close the cuts were to main arteries and one just missing his spinal cord.
According to the page, Schwartz is has had his first doctor's appointment since his surgery and despite some pain, he is pulling through.
Image via SF Cat Caller Stabbing Victim.