Thomas Mair, the extremist who murdered 41-year-old Labour MP Jo Cox, has been found guilty and sentenced to life in prison.

Mair, who The Guardian describes as an "extreme rightwing terrorist," shot and stabbed Cox in June, during the UK's acrimonious debate over Brexit. According to court testimony, Mair was heard yelling, "keep Britain independent" and "Britain first," during the attack. Cox was a vocal supporter of the UK remaining in the European Union and, during testimony, it became clear that Mair was motivated, in part, by political ideology. Mair murdered Cox a week before the Brexit vote while she was holding a weekly open meeting with her constituents.
During the trial, prosecutors argued that Mair was a white nationalist and terrorist. At his home, police uncovered a large collection of Nazi memorabilia and material, as well as a file of information on Cox. Police also found that Mair had performed internet searches on extremist groups, including white supremacists groups in South Africa, and information on the gun he used in the attack.
Mair has said little since his arrest. During his first appearance in court, he shouted, "my name is death to traitors, freedom for Britain." The judge in the case refused Mair's request to address the court, arguing that Mair had numerous opportunities to explain himself. Mair offered no defense during the trial and refused to enter a plea.
The Guardian reports:
Cox, [Justice Wilkie] told Mair, was not only a "passionate, open-hearted, inclusive and generous" person, but a true patriot. He, on the other hand "affected patriotism" and admired the Nazis.

"It is evident from your internet searches that your inspiration is not love of country, it is an admiration for Nazis and similar anti-democratic white supremacist creeds," Wilkie said.

The crime, he added, had been inspired by "white supremacism and exclusive nationalism, which is associated with nazism in its modern forms."
G/O Media may get a commission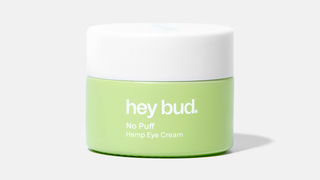 15% off
Hey Bud - No Puff Hemp Eye Cream
In addition to the verdict in Cox's murder, Mair was also found guilty of stabbing a passerby who attempted to intervene, possession of a firearm, and possession of a knife.
After the verdict, Brendan Cox remembered his wife, saying that he and his family had "no interest in the perpetrator." On Twitter, Brendan Cox shared a photograph of Jo, asking the country to honor her memory by rebuffing those "in our own communities who seek to divide us."
Labour leader Jeremey Corbyn reiterated that sentiment. After the verdict was read, Corbyn said in a statement that the "single biggest tribute we can pay to Jo Cox will be to confront those who wish to promote the hatred and division that led to her murder."