In life, there is disappointment. There are shattered dreams. There is a dark night of the soul, a struggle against the infinite, a bitter and vast reckoning with one's rocky path through life. Often—too often—that internal struggle occurs late and alone at an Alabama Hooters, the wood littered with orange-flecked napkins and the remains of stripped wings.
Pelham, Alabama resident Lucas Burger, a real estate agent, ran for City Council recently, trying to unseat City Council president Rick Hayes. It was not a success: Hayes won a runoff election against Burger and two other candidates, garnering 51 percent of the vote.
Burger registered his disgust, as one does, via Facebook, after a night at Hooters, when he arrived at home and shared the opinion that maybe everyone in town is dumb, the politicians are corrupt, and the town itself is little more than a "speed trap:"
It is worth noting here, apropos of nothing, that Burger ran on a platform of "a positive attitude and Pelham pride."
G/O Media may get a commission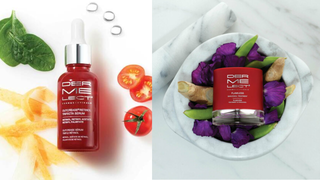 Save $19
Retinol Renewal Kit
A few people in the comments accused Burger of sore loserdom, to which he responded, "Yes you are right. Maybe I should be more politically correct. Thank you guys for the rising taxes, allowing Hayes to rape our county, and generally screwing up our town. Thank you!"
A day later, Burger had regained his equanimity, more or less, telling the Yellowhammer News he plans to run for County Commission next: "It is a lot easier to manage a campaign once you realize it is rigged."
Great. This went great.