What was meant to be a profile of a band—of British duo The Last Shadow Puppets, for Spin—instead became a thinkpiece: this happened because one member of that duo, Miles Kane, decided to sexually harass the writer, Rachel Brodsky, during their interview.
The piece starts out relatively routinely, with the writer, the duo (which also includes Alex Turner) and their publicist in a Manhattan hotel lobby, where Brodsky would conduct the interview. She sets up the piece as a standard profile, with some foreshadowing about what would come—they're tired, she explains, yet "looking over at his manspreading counterpart, Kane gleefully points at Turner's exposed bulge. Not wanting to be rude, I look away." And then:
"So, what else are you guys doing today?"

"Do you want to go upstairs?" Kane asks.

"No," I respond, laughing nervously.
The boys' publicist snaps to attention: "I did warn you when you arrived that they were on kind of a downward spiral."

"I'm joking, I'm joking!" Kane says, chuckling.
Brodsky explains that she feels caught between having to continue the interview for her piece and being deeply uncomfortable at essentially being propositioned by her subject—the conundrum that occurs, by definition, when one is sexually harassed on the job. And because music journalism rarely takes place in an office and more often in hotel lobbies (usually when a band is touring, for the kind of drive-by interview that I hate), or in clubs, or in bars, the boundaries can perhaps seem less clear to a loopy band guy, when in fact they are as set in stone as in any occupation. Unwanted sexual attention in the workplace is sexual harassment. Writes Brodsky:
The interview eventually comes to its natural conclusion, but I may also have unconsciously wanted to wrap things up early in the interest of standing up and walking out. Turner gives me a nice handshake goodbye. When I extend my hand to Kane, he yanks me in for a not-entirely consensual kiss on the cheek.
Brodsky writes that Kane later discovered he had made her uncomfortable (she does not explicate how, but likely through the publicist) and sends her an apology for his "ill judged" "humour," writing that he is "mortified that it made you feel uncomfortable. She says she "appreciate[s] Kane's note, but it doesn't make me feel better."
Women music journalists have been dealing with harassment from "just-joking!" male interview subjects since the beginning of the craft—rooted in the '70s, when the codes of conduct in music were different because they were crafted by, and weighed heavily in favor of, men. Women music journalists spent the better part of the '80s and '90s grappling with the misogyny that faced, and faces us, whether through representation—there's long been a gender imbalance dictating who gets to write the plum stories, gets the plum jobs, though it's gotten better in the past two or three years—or through the purveyors of the music itself.
G/O Media may get a commission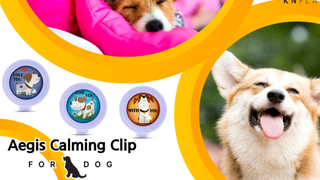 20% off
Aegis Calming Clip for Dogs
And women music journalists not only have had to prove that we're capable of conducting the story, but also that we're not in the job to fuck or even to flirt with our subjects, a double-bind that at worst has us having to prove our professionalism, our talent, our capability at our jobs, while also sometimes deflecting unwanted advances like Kane's kiss on Brodsky's cheek. (There is also the issue of touchy-feely colleagues and predator publicists—Brodsky brings up Heathcliff Berru—in an occupation that does not have an industry-wide human resources department, yet badly needs one.)
Add this to the overarching, non-job-specific anxieties about being a woman in the workplace—particularly in an occupation that almost by recourse places a premium on youth—and it can be a thorny prospect indeed.
And yet we carry on because we love it, and this is our job—for some of us, it's the only thing we can do—and we carry on for the women who laid the pavement before us (Carola Dibbell, Ellen Willis, Ann Powers, Danyel Smith, Joan Morgan, Karen Good, Lisa Robinson, to name just a few).
Brodsky ends her piece with the mandate that "I'd like to see a little more foresight and a lot more professionalism toward women in the music industry," and it's that note that's the most important: that the corrective must weigh entirely on men—in bands, in writing, at publicity companies, at labels—to prove to us that they take their jobs seriously by showing us the respect we deserve. Otherwise, we can assume they're just fucking off.
---
Contact the author at julianne@jezebel.com.