A man in prison for vandalizing a Montana abortion clinic so badly it had to close is now disputing the amount of restitution he was ordered to pay. In an appeal, Zachary Klundt's attorney argued that the clinic owner " had a duty to mitigate her damages" and that it was her "personal choice" to close the clinic. Klundt damaged virtually everything in All Families Healthcare and called its owner Susan Cahill a "murderer" and an "abortionist."

Klundt was sentenced to five years in prison in June 2015 for his vandalism of All Families in Kalispell, Montana, which happened in March 2014. He reportedly stole medical records, poured iodine on the floors of the clinic, punched holes through family photos and smashed every framed-glass picture hanging in the clinic. He also damaged the building's heating and plumbing and discharged a fire extinguisher.
Klundt's defense attorney at trial argued that he'd broken into the clinic looking for prescription drugs, saying that he was experiencing both pill and alcohol addiction as well as profound mental illness. Prosecutors had a different idea about what motivated him, noting that he'd texted his mother to ask where "the abortionist" worked prior to the incident, then told a psychologist that clinic owner Susan Cahill was a "murderer" after he was arrested.
Cahill was the only abortion provider in Montana's vast Flathead Valley. She began performing abortions in 1976, and the clinic's closure means patients in the area now have to travel hundreds of miles. In March, she sued Klundt and his parents: his mother, Twyla, served on the board of a crisis pregnancy center called Hope Pregnancy Ministries. Cahill accused Klundt of acting as an agent of Hope Pregnancy, seeking to prevent her from performing abortions. In a statement, its board chair Joanna Wirth denied that, writing: "The vandalism of All Families Healthcare was deplorable and regrettable, but it has nothing to do with Hope Pregnancy Ministries."
Cahill claimed in the suit that she been evicted from her old clinic space when it was bought by the director of Hope Pregnancy ministries. Less than a month later, Klundt vandalized her new space. A judge dismissed the case earlier this year.
G/O Media may get a commission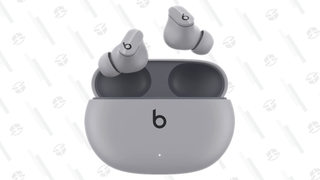 In the criminal case, Klundt was ultimately sentenced to 20 years in prison, with 15 of it suspended, and ordered to pay $642,477.29 in restitution. In an appeal filed with the Montana Supreme Court, Chief Appellate Defender Chad Wright argued that Cahill had a duty to "mitigate" the damages created by Klundt, and that she chose to close the clinic of her own volition. From the Daily Interlake:
"First and foremost, Cahill had a duty to mitigate her damages, and it was her personal choice to discontinue her employment for three years rather than return to work," Wright wrote in the appeal. "Zach is unaware of any situation in which a district court has given the victim of a property crime such extraordinary carte blanche to discontinue working for the remainder of their career."

Wright wrote that Klundt had proposed to pay six months of Cahill's salary "to cover the period during which she decided what to do with her business and, if necessary, looked for alternative employment."

Wright claims that Cahill's lost business was partly her fault, and not Klundt's.
Cahill told the newspaper she has yet to receive any restitution. She previously told NPR that she'd been warned by county prosecutors not to expect to see much of it, given that Klundt won't earn very much money over the course of his lifetime.
Here's some particularly heartbreaking video of the damage done to the clinic, via Democracy Now!.