Next week, the Supreme Court will hear arguments in a case that questions whether crisis pregnancy centers have a First Amendment right to mislead patients about abortion and abortion services. The National Institute of Family and Life Advocates, an anti-abortion nonprofit that represents more than 1,400 "pregnancy centers" across the United States, is suing over a California law that requires crisis pregnancy centers to disclose the right to an abortion and other state-funding family planning resources to patients. Crisis pregnancy centers are notorious for pushing anti-abortion propaganda on desperate, low-income women while masquerading as women's health clinics.
Thomas Glessner, NIFLA's founder and president, has made a career fighting abortion rights. He also dabbles in fine literature and has written, to my extreme delight, several books on abortion.
He is the author of Created Equal: Reflections on the Unalienable Right to Life; The Emerging Brave New World (which is about "the gradual dehumanization on human beings that has invaded American culture and has accelerated at a frightening pace since the 1973 Supreme Court decision of Roe v. Wade"); Achieving an Abortion-Free America by 2001; and Destiny's Team: A Story About Love, Choices and Eternity.
I have not subjected myself to any of these works in depth, but it is Destiny's Team—a book about the grace of a Christian god, teens, and how basically everyone dies after someone in their life has an abortion—that I most want to share with the world.
Destiny's Team is supposed to be a cautionary tale about how abortion ruins a woman's reputation, fills her with regret, and may even kill her. But because women in these books exist only as baby-makers who have sex to please men, the bulk of the story focuses on Jason O'Connor, a womanizing NFL quarterback, and how abortion has fucked up his life and the lives of his other horndog teammates.
G/O Media may get a commission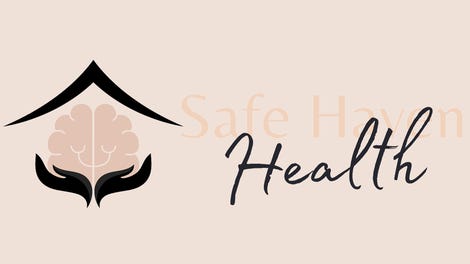 Addiction counseling
Safe Haven Health
One of the most formative experiences in young Jason's life is his relationship with Rachel Thomlinson, "a sweet, young woman who had strong feelings about abstinence as a lifestyle for single adults." But Jason becomes "more aggressive and demanding of Rachel in their relationship," and pressures Rachel into having sex. She gets pregnant, and Jason then pressures her to have an abortion. She doesn't have an abortion, as we later learn, but Jason thinks she does. But we don't get to know much more about this incredibly well-developed character, unfortunately, because within a few months... she dies in a car crash?
Meanwhile, Jason's teammate Bobby, also boning out of wedlock, discovers that his girlfriend Mandy is pregnant with twins. (Like Rachel, Mandy was not interested in having sex, but "compromised her feelings to make her boyfriend happy.") And like Jason, Bobby urges her to get an abortion immediately, because abortions are not things women ever choose to have by themselves and so must be pressured into having them by football-playing men. Mandy and Bobby's relationship, we learn, is "never the same," probably because he tried to coerce her into having an abortion! Grief-stricken by Rachel's death, they break up.
A decade later, however, they reunite. Mandy is overcome with guilt over the abortion and she tells Bobby that she named the twin fetuses. Do you know what she named them? Timmy and Tina!
Flash forward a little while, and Jason and Bobby are hotshot football players on their way to the Super Bowl with the Seattle Seahawks. But weeks before the Super Bowl, Jason is almost killed by an unsecured beam in a parking garage. (Why?) He is saved, luckily, by a fan, Rev. Josiah Johnson, a black pastor from the inner city, who also happens to be (we later discover) the man who raised Jason and Rachel's child—because remember with me if you will that Rachel did not have an abortion before dying in that car accident.
Instead, Rachel leaves the infant at the steps of Bethany Christian Services, an actual state-funded child placement agency that is currently under investigation for discriminating against LGBTQ people. The pastor names the baby Moses, we learn.
In another passage about yet another man, self-described "social crusader" NFL player Zach Morrison reveals to Jason and Bobby that his one true love Wendy was "butchered on the operating table" when she received an abortion from a man named Dr. Barton:

Spoiler alert: Wendy also died.
After hearing this moving tale, the three men—bonded through eternity by pro football and repenting for forcing sex and abortions upon the minimally-developed female characters in their lives—share a tender moment and cry:
In the end of the novel, Jason goes to heaven (even though he pressured his girlfriend into having sex and tried to force her to have an abortion, which does not seem very heaven-approved to me) and is led to the gates of heaven by Josh, an angel who unites him with Timmy and Tina, his friend Bobby's aborted twin fetuses:

And so ends the epic tale of the evils of abortion, the goodness of God, and the glory of football. I'd like to think that Timmy and Tina will be watching over Mr. Glessner during next week's SCOTUS hearing, but I suppose I'll never know.