In the past week, Taye Diggs has made several appearances on daytime talk shows, ostensibly promoting his newest children's book. During these appearances, he seems hellbent on wearing what can only be described as some of the uglier hats seen walking the streets in recent years.
Taye is no stranger to the hat. But what makes a hat on his head all the more upsetting is that, under that protective cloth bucket, he happens to be the owner of one of the greatest head shapes of our time.
G/O Media may get a commission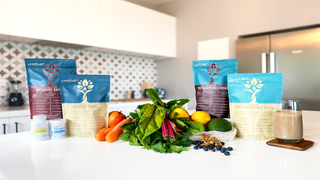 Please ignore the woman on the left and get a look at that dome. Flawless.
Head shape is one of the most underrated but important qualities in a man, and there are a number of them out there doing it right. Let's explore.
Jason Statham, on the other hand, is not one to shy away from properly revealing his would-be balding head. Despite the fact that he seems to be rocking a slightly too-long five-o'clock shadow as of late, the consistency between the head and the beard is to be applauded—as is his devotion to letting the bare skin at the top of his body get some air.
Michael Kelly also wears his hair a little long in his off time, but that has not stopped me from sticking through too many episodes of House of Cards just to see him mostly silently glower.
Taylor Kinney has not, to my knowledge, ever fully or close-to-fully revealed his true head shape. But in short haircuts, we get a sense that were he to do so, we'd be particularly pleased with the result.
For his transformation into Walter White, Bryan Cranston took his constantly evolving hair in a drastic direction—one that, surprisingly, worked.
On the court, James Blake often wears a baseball hat to protect his head from the harsh glare of daylight. It's a choice that costs viewers at home greatly.
After parting ways with the rest of the men of One D, many of whom have made highly questionable hair decisions, Zayn went hard and buzzed his off. It was, one could argue, the best career decision he'd ever made.
I'm going to be honest: Billy Zane's face has, with time, filled out more than he or I would likely willingly admit. Hey—that's life. We're all at the mercy of Father Time. But, let's remember back when the head was a perfect orb, way back in 2003. The man knew where to get a close shave, that's for sure. Just look at that woman on the left of this picture. "Hmmm," she says to herself, peering in for a closer look. Hmmm indeed.
Dylan O'Brien, one of the stars of MTV's Teen Wolf, looks very young here, though I swear he was firmly in his twenties when this photo was taken. Regardless, while Dylan has a nice head of hair, please take a look at it cropped. Excellent.
Michael B Jordan, being knighted by costar Kate Mara on account of having an excellent skull.
Morris Chestnut is arguably King in of the land we call Good Heads, and shows no sign of relinquishing his crown.
His only true competition? Common. Look at that shiny pate.
Yes, Tom Hardy is (like all other men on this list) a very attractive man with or without hair. Yes, he manages to pull off buzzcut with full beard and slightly sticky-outie ears in a way others could not.
For some godforshaken reason, Jake Gyllenhaal has spent the past few years with his head and face positively covered in hair, like some sort of bear that just came out of hibernation and is on the hunt for some good grub. While the man looks better with a buzz than a fully shaved head (and certainly should not ever be seen wearing those sunglasses again), both are more than serviceable looks.
Former White House Chef Sam Kass may not find the opportunity for as many photo opps these days, but he continues to maintain a perfectly shaved scalp to show off his perfectly shaped skull. May all well-headed men, famous and non, learn from him.
---
Contact the author at dries@jezebel.com.
Image of Jake Gyllenhaal via Pacific Coast News, all other images via Getty. Top image of Stanley Tucci, noted member of the Good Head Club.