It looks like a second infuriating, gut-wrenching season of Netflix's Making a Murderer is on the way. Lord, help us all.
Laura Ricciardi and Moira Demos, the directors of the docuseries that introduced the world to Steven Avery, Brendan Dassey, Wisconsin's Manitowoc County and the late Teresa Halbach, are prepping a follow-up season, according to Variety. The pair have been in contact with Avery's new criminal attorney Kathleen Zellner as well as Avery himself.
"From our perspective this story is obviously not over," Ricciardi said. "It's real life and (Avery's and Brendan Dassey's) cases are both still pending. We have no idea when the magistrate will make a decision in Brendan's case. We do know that two potential outcomes are that the judge could order Brendan's release or he could order a new trial. So we are on the edge of seats about that. To the extent that there are significant developments, we would like to continue documenting this (case)."
Naturally, some people in Manitowoc County and Wisconsin in general don't feel so warmly toward Ricciardi and Demos because of the way they feel their state was portrayed in Season 1. If you watched the series, you probably promised yourself you'd never take a nice vacation in Manitowoc, for one.
"There is a lot of hostility toward these two women (Ricciardi and Demos) in Wisconsin," said Stephen M. Glynn, Avery's civil lawyer, during a recent film panel in New York City. "The theory is that [they] have played Wisconsin unfairly. But among those people who think and are a little more educated and thoughtful about these sorts of issues, there is appreciation."
G/O Media may get a commission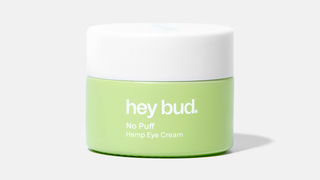 15% off
Hey Bud - No Puff Hemp Eye Cream
One person who's likely in the latter group: self-admitted "dick" DA Ken Kratz, who's gotten a book out of the situation.
There's also speculation that a Hollywood movie is inevitable: Doug Schneider writes at the Green Bay Press Gazette that the local betting shop BoyleSports is taking bids on which actors could play Avery, including Billy Bob Thornton, Danny McBride, Kiefer Sutherland, Woody Harrelson, Jeff Bridges, and even Leonardo DiCaprio, who just won an Oscar for fighting a bear.
---
Contact the author at Hillary@jezebel.com.
Image via AP.