Last month, Republican state Rep. Lawrence Lockman introduced a bill in Maine's legislature called "An Act To Protect Political Speech and Prevent Climate Change Policy Profiling," which would ostensibly prohibit the state from discriminating against individuals based on their beliefs about climate change. The bill, LD 771, is set for a public hearing today.

The legislation states that the Attorney General "may not investigate, join an investigation initiated by another state or the Federal Government or prosecute any person based on that person's protected political speech," and also would prohibit any state agencies or departments from "discriminating" ("with respect to the hire, tenure, promotion, transfer, compensation, terms, conditions or privileges of employment or any other matter directly or indirectly related to employment or in recruiting for employment") against an individual based on their beliefs on climate change. Lockman argues that the bill would protect liberal groups as well, and claims, rather dubiously, that it was not meant to turn climate change deniers into a protected class. He did not respond to an interview request.
Since the United States Constitution and the Maine Constitution already do a pretty good job of protecting speech and expression, what this bill could actually help protect is an energy corporation's right to pour money into deceiving the public on a massive public safety crisis. Lockman—who gained notoriety in 2014 for a letter he wrote in 1990 wondering why rape wasn't legal if abortion was—complained to the Portland Press Herald that "anybody who is a skeptic is immediately labeled a heretic who must be silenced and now they are using the legal system to do that," referring to Maine attorney general Janet Mills' participation in an investigation into Exxon Mobile that alleges the company deceived consumers about the dangerous impacts of its own product.
Lockman told the Herald that his measure is a response to the "concerns" of climate denier Jonathan Reisman, an associate professor at the University of Maine at Machias. Reisman, who is not a scientist, has called the fraud investigation into ExxonMobil a "direct attack on the First Amendment" and referred to L.D. 771 as "a defense of Citizen's United." Since the landmark 2010 ruling, corporations have increasingly taken advantage of the concept of free speech to fight regulation, and Exxon has argued that the investigation itself violates their First Amendment rights—the overall implication being, I guess, that the First Amendment ought to protect fraud. Attorney General Janet Mills did not respond to a request for comment.
"This bill claims to be promoting freedom of expression, but actually it seeks to undermine the free exchange of ideas by removing an important topic of debate from the public sphere," ACLU Maine legal director Zach Heiden told Jezebel. Heiden, who will testify against the bill later this afternoon, said it was unclear how the provision concerning the Attorney General would play out. "My understanding is [the AGs] are investigating a company for fraud. Maybe there is some speaking or some expression that goes along with it, but it's not the speaking that violates criminal or civil law."
G/O Media may get a commission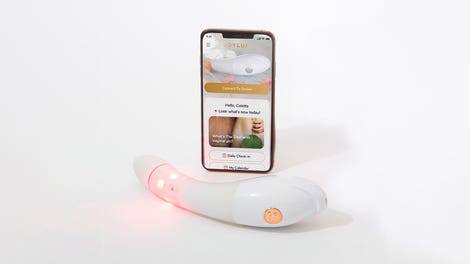 $50 Off
Joylux vFit Gold Device
Heiden also argued that prohibiting the state from considering people's views on policy matters is "antithetical" to the concept of free speech. It would be pretty bad, for example, if state universities weren't allowed to take into consideration that a prospective earth science professor didn't think the planet was warming. "For science jobs, people might want to assess whether someone is a good scientist," he said. "For policy jobs, somebody might want to assess whether their policy views are consistent with the goals of the government program. Those are entirely appropriate considerations."
Whether or not this particular bill goes anywhere, it seems possible that similar legislation will start appearing in legislatures around this delightful country of ours, where the matter of what constitutes an "entirely appropriate consideration" is increasingly up for debate.