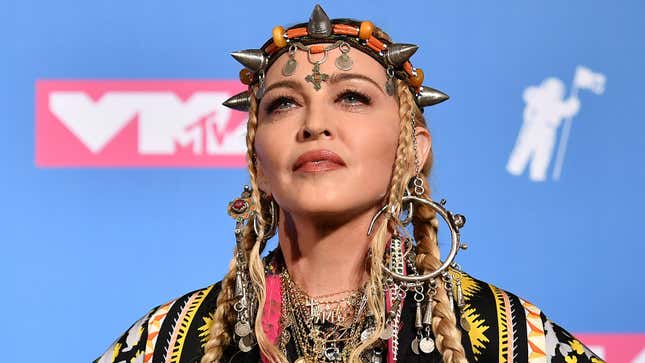 Madonna was found unresponsive in New York City on Tuesday and rushed to a hospital, where she had to be intubated, Page Six reports. The Queen of Pop, 64, has since had the tube removed and is "alert and recovering," per the outlet.
Madonna's manager, Guy Oseary, shared on Instagram Wednesday that she'd "developed a serious bacterial infection which led to a several day stay in the ICU."
"Her health is improving, however she is still under medical care," he wrote in the post. "A full recovery is expected."
Oseary added that she is going to "pause all commitments," including her Celebration tour, which had been scheduled to launch July 15 in Vancouver. "We will share more details with you as soon as we have them, including a new start date for the tour and rescheduled shows."
The Celebration tour was set to be the ultimate greatest hits tour for the 64-year-old singer, spanning 43 cities around the world and "highlighting her unmatched catalog of music from the past 40-plus years," per the announcement.
As of this post, Madonna was to perform 84 shows in the scheduled six-and-a-half month timeframe, a grueling schedule by any stretch. But it only seemed more daunting (at least from without) given that Madonna canceled 18 dates on her last tour, Madame X, which spanned September 17, 2019, to March 8, 2020. While two of those dates were canceled as a result of the covid-19 pandemic, the others resulted from injuries. On December 24, 2019, Madonna shared a video of herself during the tour on Instagram with the caption: "As I climbed the ladder to sing Batuka On Saturday night in Miami I was in tears from the pain of my injuries, Which has been indescribable for the past few days. With every song I sang, I said a prayer that I would make it to the next and get thru the show. My prayers were answered, And I made it."
This health development is concerning, to say the least, as is the seemingly indefinite nature of the pausing of all commitments. More when we know it.