The e-commerce site Rent the Runway is the the ready-to-wear couture equivalent of Bag Borrow Or Steal: for a fee dependent on how long you'd like to keep the piece, you can rent — let's say — a Badgley Mischka dress for $125. But one of the downsides of Rent the Runway, and even luxury flash-sale websites like Gilt Group, is that it's highly likely you don't know the fit of your body type with this particular designer, and the models don't particularly help in that area.
Rent the Runway's innovative solution (one already being employed by Anthropologie.com in the products' review section, I might add) is to put the models on the back burner and focus on the shots submitted by their actual female clientele, complete with height, weight and chest size. They made the move after finding that "the conversion rate for shoppers who clicked on real photos was double that of shoppers who clicked on model photos." Now some women don't rent their dress without looking at the user photos or going through a "Women-Like-Me" body-type search through the submitted shots—then return the favor by posting one of their own. As a result, over 300 user shots have been submitted for some dresses, and the users themselves are widely varied. One sample:
A woman heading to a Marine Corps ball, another posing for a prom in front of a "You're in Steelers Country" banner, a third wearing it to the Zulu Ball in New Orleans.
But this decision may cost them a few of their higher-end brands yet; while luxury fashion houses are certainly more inclusive than they used to be, they're still nowhere near approaching that mentality, as evidenced by Designers' Management Agency head Marc Beckman's response to Rent the Runway's new tactic: "When you present a luxury brand, in my opinion it's not about being accessible - it's all about the dream, it's all about the aspiration.. It's not about the girl around the corner that lives near you and has a Gucci jacket, a martini in her hand and is smoking a cigarette - it's about the supermodel in Paris, shot by the best photographer."
Nevertheless, Rent the Runway hasn't seen any designers pull their wares yet, and its founders disagree with Beckman's assertion, replying: "Real women are aspirational, when they're confident and having fun. We believe the industry has gotten it wrong when they think of what's aspirational." Some more changes lately, according to a representative from Rent the Runway: they now include petite and extra long lengths, and their size scale goes up to 16, a change made within the last year. (Back in 2009, we mourned that their scale only went up to 10).
G/O Media may get a commission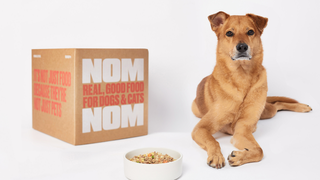 Frankly, this goes a long way to save Rent the Runway customers a whole lot of grief, and the fact that women are using it as kind of a community to submit "feel-good" shots in their designer dresses with no judgment is kind of nice. Or I'm just a sap. Either way.
'High Fashion, No Airbrushing' [NYT]
Photo via hifashion/Shutterstock