Lupita Tovar, a Mexican-American actress best known for her starring role in the Spanish-language version of Dracula, has died. She was 106.
Tovar was born in 1910 in Matías Romero, Mexico, and launched her career at 16 after talent scouts discovered her at her school's gymnastics class.
According to the Washington Post, Tovar's ascendance as "the Sweetheart of Mexico" was curbed somewhat by the emergence of "talkies," a departure from the silent film industry in which she was poised to become a megastar. Still, she amassed 31 credits over 16 years, including a starring role in the 1932 film Santa, an early Mexican talkie and commercial breakthrough that heralded Tovar's status as a national treasure. In 1982, her face even made it onto a postage stamp.
Though her lack of theatrical training and thick accent put her at a disadvantage in Hollywood, Tovar nevertheless found her place. From the Post:
Her skills were put to use, however, in Spanish-language versions of Hollywood fare. The films were made at Universal, with the Spanish-speaking crew working overnight after the English-language cast had clocked out. The idea — often credited to Universal executive Paul Kohner, Ms. Tovar's future husband — was to tap into the Latin American market demand for sound films and make them at a fraction of the cost of the originals; the sets were already built.
G/O Media may get a commission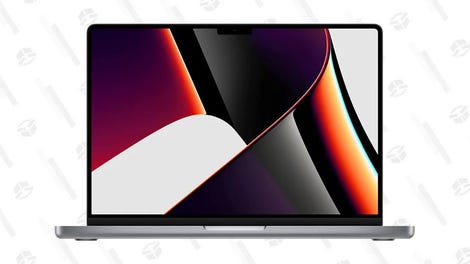 Save $300
2021 14" 1TB MacBook Pro
Still, Tovar didn't much care for Dracula's grueling film schedule. From the Hollywood Reporter:
"This was very, very difficult because I always needed my sleep — 10 hours. It was a complete change because I had to sleep in the daytime," Tovar said in Michael G. Ankerich's 2011 book The Sound of Silence. "I was actually frightened by the sets. I would go to work about an hour early and sit there and try to concentrate. It was very dark and scary. We had our dinner at midnight. We left in the morning before the English cast came in."
Tovar is also the matriarch of several generations' worth of Hollywood nobility, including her Oscar-nominated daughter, Susan Kohner, and her grandsons Chris Weitz and Paul Weitz, who wrote the Oscar-nominated screenplay for About a Boy.
The news of Tovar's death was announced by her niece, Lucy, via Facebook: