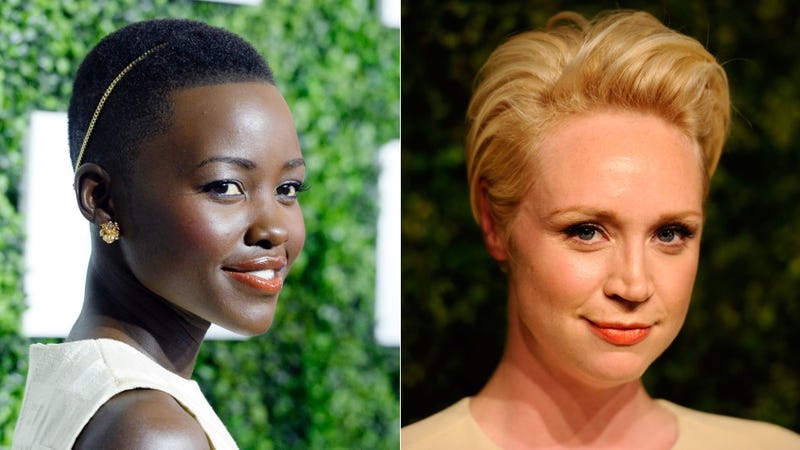 Blessed be: Lupita Nyong'o and Gwendoline Christie (Brienne of Tarth from Game of Thrones!) have joined the cast of Star Wars: Episode VII. And thus the Star Wars-sequel-universe is saved from the malignant and false logic of "but Star Wars is a dude franchise anyway."
When the original cast list made its way onto the Internet about a month ago — containing but one new female character — those Star Wars fans cognizant of the fact that the Earth's population is 51 percent female were more than a little dismayed. The next day, however, a source told The Hollywood Reporter that there was another "substantial" female role that had yet to be cast.
And now we have two very substantial actresses appearing in the film! Which is, obviously, great news.
Although the announcement doesn't comment on whom each woman will be playing, the rumor mill insists that Lupita was cast as Asajj Ventress, who seems like a pretty chill lady ("I have helped to crack the galaxy in half with this war and conquered every enemy I have ever faced — including death." — a fun Asajj Ventress quote I found on the Internet).
"I could not be more excited about Lupita and Gwendoline joining the cast of Episode VII," Lucasfilm president Kathleen Kennedy said in a statement. "It's thrilling to see this extraordinarily talented ensemble taking shape." Yes!!!!
Images via Getty.