Monday night's episode of Love & Hip-Hop cut through the staged bullshit for once and aired a real moment in which cast member Remy Ma learns that she's lost her baby.

Remy first reveals her pregnancy toward the beginning of the episode, in a dinner scene with her husband Papoose, the rapper known for being earnestly and publicly attentive to his wife. His desire to have kids has been part of their storyline—he has literally begged her—since he and Remy joined the cast last season. In the show's narrative, however, her response to him has always been that she's more focused on making up for lost time professionally after spending six years in prison.
In the scene below, she and Papoose sit down for dinner, Remy with a gigantic box as a surprise. As you can guess, it's baby-related. Papoose opens the box and balloons pop out, one of which says "Welcome baby." He's so ecstatic that he knocks over the table to hug his wife. "Are you kidding?! Are you serious?!" he yells. Though it's hard to tell if he knew this baby news beforehand and the scene was re-shot for reality TV purposes, it comes across charming nonetheless.
"Words can't describe how much I love her," he says in a subsequent confessional. "I'm so happy right now... Finally. We having a baby." And Remy tells us, "I know that this baby was the greatest gift that I could ever give this man."
G/O Media may get a commission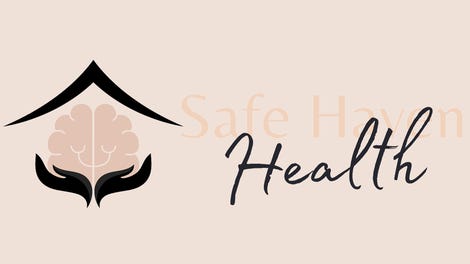 Addiction counseling
Safe Haven Health
That joyous moment is later brought to a depressing halt during a hospital scene at the end of the episode. Remy has an ectopic pregnancy and needs surgery to remove the fetus. "It just seems like no matter what we do, like, all the worst stuff just happens. It doesn't make sense," she tells Papoose while laying in a hospital bed. "Everybody else baby is fine. Everybody else that's around us that's pregnant, everybody's fine. Why mine couldn't be fine?"
You can feel her dealing in real time with the reality of complications women have to think and obsess about, not to mention the sheer helplessness. "The baby was forming inside the fallopian tubes, so we can't save the baby," she tells Pap. "But the doctor also tells me that I can't have anymore pregnancies naturally." Papoose attempts to console her by saying they have other fertility options, but the scene gets increasingly depressing as Remy, through tears, tries to wrap her head around what's happened. "It's not fair! I don't wanna hear that," she screams. "This is not right. This is not right... Why, babe? Why? Why?"
Papoose, meanwhile, is a GEM of a husband. "Down the line, we'll be able to have a child, one way or another. And even if we don't, look at me, we still got each other.
To have both of these moments, the high and the low of pregnancy, captured on reality TV is rare, and it's bold of Remy and Pap to even choose to broadcast such a personal experience, which stood out amid all Love & Hip-Hop's insignificant fabrications. Not to mention, the issue of women's health can become such a talking point that it's easy to forget there are real people dealing with miscarriages, abortions and infertility issues who could benefit from better health plans and policies and, generally, knowing they're not alone.
Remy further wrote about the experience in an Instagram post last night. "This was a hard time for me & my husband & we thought long and hard before deciding to share this part of our lives with you all," she writes. "'I was totally against it but in a fit of crying @papoosepapoose said 'you are not the only one going thru this, we will get thru it' ...made me realize how many women like myself experience the same thing and don't have a strong partner by their side to say it will be alright." She also mentions the the possibility of in vitro.