This year saw a wave of teacher strikes, from West Virginia to Oklahoma and Arizona. Now, educators in Los Angeles, who work in the second-largest school district in the country, have announced that unless the district meets their demands for, among other things, a salary increase and additional hires, they will go on strike on January 10.
As Jacobin noted, "The stakes of the struggle could hardly be higher," before highlighting some of the problems plaguing the Los Angeles Unified School District: "LA's schools show why the crisis of public education can't be blamed only on Republicans. Huge class sizes, low per-pupil funding, rampant charter schools, over-testing, a lack of counselors, nurses, and librarians—these are the fruit of years of Democratic rule in the city and the state capitol."
Teachers are asking for a 6.5 percent raise as well as the hiring of more teachers, nurses, counselors, and librarians to reduce overcrowding and provide much-needed services to students.
As Wednesday's announcement from the teacher's union, the United Teachers Los Angeles, made clear, educators are also upset at superintendent Austin Beutner's plans to reorganize the district, which they believe is a backdoor method to increase the number of charter schools in the city. From the Los Angeles Times:
United Teachers Los Angeles has framed L.A. schools Supt. Austin Beutner, a wealthy businessman with no prior work experience in a school system, as the enemy of traditional public education. According to this narrative, Beutner wants to increase the number of privately operated, nonunion charter schools and weaken the union's influence — harming the long-term interests of most students and district employees. The union views everything through this lens, including the superintendent's still-confidential plan to reorganize the district.
Few details of that plan have been publicly disclosed, but The Times has reported that the district would be divided into 32 networks.

"Beutner is intentionally starving our schools by hoarding the reserves so that cuts can be justified," the union said in a statement Tuesday, "opening the pathway for his ultimate goal: to break up the school district into 32 networks, making our neediest schools more vulnerable to takeover attempts by corporate interests."
G/O Media may get a commission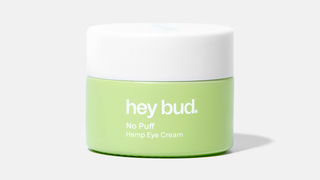 15% off
Hey Bud - No Puff Hemp Eye Cream
"It encourages school closures, flipping public schools at an increasing rate into corporate and privately operated charter schools, and a race to the bottom in learning conditions, increases in segregation, cuts in funding, and more. This is not what our schools need," UTLA president Alex Caputo-Pearl said of Beutner's plan on Wednesday. "We've reached the point where enough is enough." According to Caputo-Pearl, 98 percent of the union's members voted in favor of a strike. He added: "Unless there are dramatic shifts in approach towards spending money on our students and saving this school district, we will strike on January 10."
According to LAist, teachers last voted to go on strike in 2009, but the strike was averted, and the last time teachers went on strike in LA was in 1989. As UTLA secretary Arlene Inouye told Jacobin, "This is a struggle to save public education; the existence of public education in our city is on the line."