I don't know how I missed it, but when a reporter for The Guardian asked Lorde to describe what it's like to have friends as famous as Taylor Swift in an interview published last week, she responded:
It's like having a friend with very specific allergies. There are certain places you can't go together. Certain things you can't do. There are these different sets of considerations within the friendship. It's like having a friend with an autoimmune disease.
While Lorde was talking about famous friends in a broad sense (she does, in fact, have plenty of them), the admittedly insensitive quote was chopped and screwed into something more headline-worthy than what it actually was. Some examples:
G/O Media may get a commission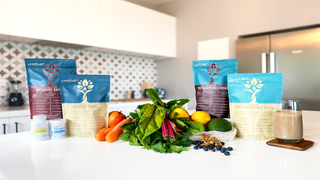 When confronted Monday on Twitter by an editor who referred to the singer's comments as "ignorant," Lorde finally addressed the controversy smartly and succinctly. She even ended with a peace offering.
Amazing how easy it is to nip a controversy in the bud by simply apologizing and walking away!
---
So apparently Rob Kardashian and Blac Chyna have temporarily buried all seven billion of their hatchets and reconciled. TMZ reports the relationship was reignited last week when Rob showed up to Chyna's house and just...didn't leave.
I could copy and paste the following line, but something about the abundant white space surrounding the copy—the sentence was given its own paragraph—makes the news even more...depressing? Romantic? Chilling?
I honestly don't know how to feel about this. Thank god I'll forget about them by noon.

[TMZ]
---
This is a good Britney Spears Instagram for several reasons, but my favorite part is actually the caption.

---