Unmarried couples who cohabitate are staying together longer than they used to, much to Patti Stanger and your grandma's dismay. According to the first federal data on the issue, out today, more of them are having children, too, even without paying a shit ton of money to walk down an aisle first.
From USA Today:
For almost half of women ages 15-44, their "first union" was cohabitation rather than marriage, says the report from the National Center for Health Statistics. For less than one-quarter, the first union was marriage. The report was based on in-person interviews conducted between 2006 and 2010 with 12,279 women ages 15-44.
Quick, blame the gays for ruining traditional family values! Or blame the economy: the most interesting stats in the report imply that the findings have more to do with class than millennial angst as depicted on Girls:
The new data show 70% of women without a high school diploma cohabited as a first union, compared with 47% of those with a bachelor's degree or higher. Among women ages 22-44 with higher education, their cohabitations were more likely to transition to marriage by within years (53%), compared with 30% for those who didn't graduate high school.

"What we're seeing here is the emergence of children within cohabiting unions among the working class and the poor," Cherlin says. "They have high standards for marriage and they don't think they can meet them for now, but increasingly, it's not stopping them from having a child. Having children within cohabiting unions is much more common among everybody but the college educated."
G/O Media may get a commission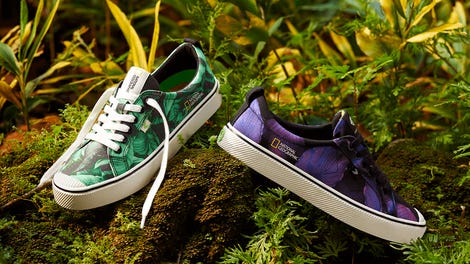 New New New
Cariuma + National Geographic
"Instead of marriage, people are moving into cohabitation as a first union," says demographer Casey Copen, the report's lead author. "It's kind of a ubiquitous phenomenon now." It seems weird to describe shacking up as a "new phenomenon," given how it's pretty much the standard these days, but at least now we have hard data to counter all those New York Times trend pieces.
Image via wavebreakmedia/Shutterstock.