The cop tells me he's quite familiar with the man he's called an ambulance for. "We deal with him every day," the officer says. "He's drunk. He's emotionally disturbed. He spits on people. He steals."
We're standing on the north side of Washington Square Park just after sunset on Sunday evening, not far from the park's iconic marble arch. There are six uniformed New York Police Department officers present, along with three bystanders, myself, and the man. It's unclear if he's being detained. Tonight, the officer says, he was disturbing the gathering on the other side of the arch. The three bystanders, however, tell me that the man wasn't disturbing anyone.
With temperatures dropping into the low 40s, hundreds had assembled there to rally against the Trump administration's draft memo, reported by the New York Times earlier that morning, that would strip protections and legal recognition of trans people from Title IX and across other federal rule-making.
I hear the man, who has been shouting off and on for the past 10 minutes, drop his voice to a less excited tone. "OK, lemme go," he says, calmly and clearly. The officers aren't holding him, but they don't tell him he can go. The ambulance arrives. It's heading to Lenox Health Greenwich Village, more than half a mile away. There, an officer tells me, it's possible he may be put in the psych ward, where he's "in and out every day." He'll probably end up back at the hospital tomorrow, I'm told.
Two young men walk by us, heading east. "Do you know what this is for, sir?" asks one of the young men, referring to the rally behind us. He looks to be about 19 or 20—maybe a student at nearby New York University.
G/O Media may get a commission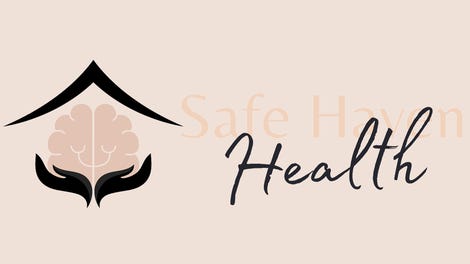 Addiction counseling
Safe Haven Health
"I don't know," one of the officers responds.

"I don't think they know what it's for," says the young man, nodding at the demonstrators with a smirk.
I remember this interaction later in the night when Laura A. Jacobs, a psychotherapist and chair of the Callen-Lorde Community Health Center's board of directors, tells the crowd that "there is a long history of people trying to tell us we're delusional." By that time, the rally, dubbed "Hell No to the Memo," had swelled to a few hundred people—at least 300, or more, at its peak. I found the turnout at once impressive, considering none of us knew we'd be there when we woke up that morning, and depressingly small, considering what the draft memo entailed.
The draft, as reported by the Times, reveals that the Department of Health and Human Services is considering proposing a stricter legal understanding of sex as it pertains to Title IX's protections against sex-based discrimination and beyond.
"This proposal is broad. It affects everything from healthcare and education to housing and employment," says Omar Gonzalez-Pagan over the phone an hour before the rally. He's a senior attorney at Lambda Legal, one of the lead organizers of the rally along with Voices 4. "Trans people are our friends, our colleagues, our coworkers, our community. They should not be harmed, not be discriminated against, not be attacked because of who they are."
Under this proposed redefinition, sex would be binary, either "male or female," and immutable from birth. "The sex listed on a person's birth certificate, as originally issued, shall constitute definitive proof of a person's sex unless rebutted by reliable genetic evidence," the memo reportedly reads, raising the specter of eugenics as it casts doubt on the future of trans people's self-determination. It won't define us "out of existence," as the Times headline warns. "We exist because we are here right now," says Chase Strangio during his speech, not because the state says we do.
Perhaps that's the point. Those in power know that most of us will continue to exist, even as they separate migrant families at the border, sanction police violence against Black people, give power to accused rapists, ignore the disproportionately high suicide rates of Indigenous Americans, stoke fear and mistrust of trans people while rolling back our civil rights, threaten what's left of abortion rights, push sex workers further into the margins—they know that when you have to live through it existence can be a punishment all its own.
"We need to stay awake. We need to understand the functions at work that sustain the powers that be," Indya Moore, who stars as Angel on FX's Pose, tells me after the rally. "The powers that be hurting us. The powers that be trying to oppress us. The powers that be trying to deconstruct the validity of our existence itself. Our self-determination and right to exist is fundamental."