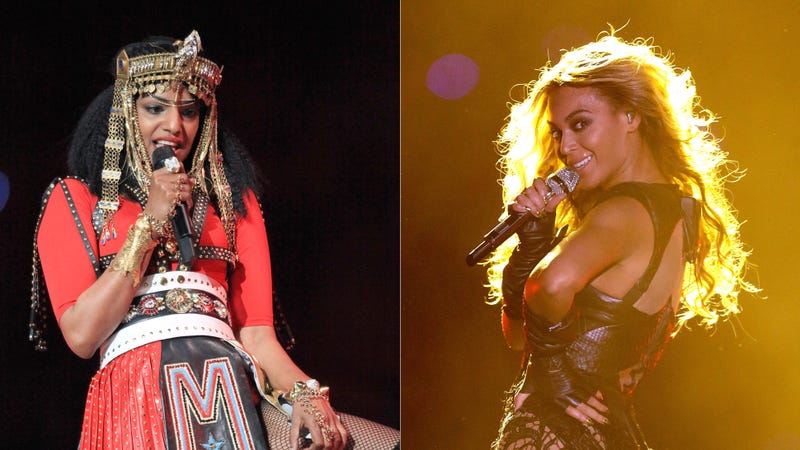 Because this is exactly what Beyoncé and the rest of the Carter/Knowles clan needs right now, M.I.A. has released a remix of "Flawless."
"Beyonce camp has not replied for months > SO HERE >" M.I.A. tweeted Tuesday night. (This past weekend, both Solange and M.I.A. performed at Webster Hall as part of New York Magazine's Vulture Festival, so you think M.I.A. could have been like, "Hey, Solange, drop your sister a line, would ya?") M.I.A. also posted a tweet about equality with the man and woman holding hands emoji:
The remix samples part of Beyoncé's "Diva" and M.I.A. says the song is "for the women and of course Be-yon-cé."
Images via Getty