Oh, this is awful. Lisa Robin Kelly—who played Eric's older sister Laurie on That '70s Show—passed away in her sleep last night at age 43. Kelly had reportedly just checked into a rehabilitation facility, but went into cardiac arrest and could not be revived.
We spoke with Kelly's agent who tells us the actress had just voluntarily checked herself in for treatment for an alcohol problem this past week ... and was determined to clean herself up.

The agent tells us, "She had been fighting demons for a while and finally lost her battle."

Sources tell us Lisa had been in and out of rehab centers hoping to kick her alcohol problem ... and most recently fell off the wagon after a huge dispute with her estranged husband Robert Gilliam.

Sources say ... Kelly's estranged husband beat her last May to obtain residual money from her show. He was convicted of domestic battery last month and sentenced to 3 years probation. He also served 35 days in jail for the beating.
Condolences to her friends and family. [TMZ]
---
Orson Scott Card is being a dick again:
Obama will claim we need a national police force in order to fight terrorism and crime. The Boston bombing is a useful start, especially when combined with random shootings by crazy people.
Where will he get his "national police"? The NaPo will be recruited from "young out-of-work urban men" and it will be hailed as a cure for the economic malaise of the inner cities.

In other words, Obama will put a thin veneer of training and military structure on urban gangs, and send them out to channel their violence against Obama's enemies.
OKEY DOKEY, WEIRDO. I'd like to take this moment to reiterate my previous stance on Orson Scott Card's garbage opinions: Yo, Orson, I'mma let you finish being homophobic, but Ender's Game is like the most homoerotic book about naked boys wrestling in the shower of all time. [HuffPo]
---
Debbie Rowe testified today in the Michael Jackson wrongful death lawsuit against AEG. [Radar]
Emma Watson wore a sweatshirt. [JustJared]
Jennifer Aniston wore black. [E!]
Gia Allemand's funeral will take place next week in Queens. [Us]
OLIVIER MARTINEZ LOVES BAGUETTES SO MUCH. [E!]
Here's Hilary Duff doing her best Peter Gallagher. [E!]
oh my god oh my god oh my god oh my god oh my god oh my god oh my god oh my god oh my god oh my god oh my god oh my god oh my god [Us]
Here's Demi Lovato without makeup. [E!]
Jessica Alba would like to talk to you about her muffin top. Wait...where are you going!? [E!]
Noted half-man Angus T. Jones grew a beard. [E!]
John Mellencamp's two teenage sons—who are named Speck and Hud—beat up some dude on his porch. [ContactMusic]
Pack it up. This gif is my family now.

G/O Media may get a commission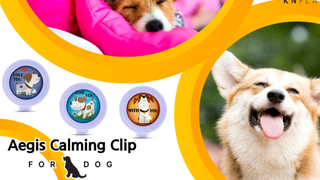 20% off
Aegis Calming Clip for Dogs