Former Rhode Island Gov. Lincoln Chafee, America's gentlest nincompoop, is once again teasing a run for office. In response, I am once again drenched with the rapturous sweat of anticipation. Months upon months of Lincoln Chafee? A possible primary debate? More confusing interviews with Russia Today?
Old friend, hear this: If you don't run for the U.S. Senate, my summer—my entire life, realistically—will be ruined.
A few weeks ago, Chafee said that he might run for governor again, but then last week he changed his mind, claiming that actually, he might run for the Senate. Really, it is all the same to Chafee, a befuddled dormouse driven mysteriously, relentlessly toward your backyard pool. This week, the deliberation continues apace. The failed Democratic presidential candidate, who was last spotted (by me, at least) enjoying a martini in a blue fleece vest at Rhode Island hotspot Siena Restaurant, told the Associated Press on Thursday that he will take "perhaps weeks" to decide whether to challenge Sen. Sheldon Whitehouse in a Democratic primary.
From the AP:
Chafee also changed his mind about whether he would vote to safeguard the special counsel, whose Russia investigation has divided Republicans. He told the AP on April 27 that he wouldn't support legislation in the Senate to do that, but said Thursday he would have "voted with the Democrats."
G/O Media may get a commission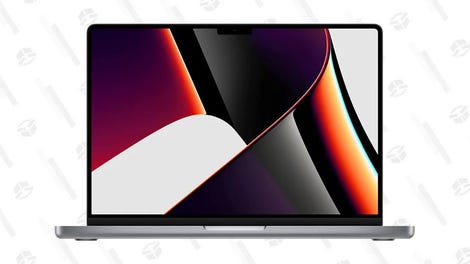 Save $300
2021 14" 1TB MacBook Pro
Also from the AP:
Chafee says he "wasn't tuned in" to the vote when he made the comment last week but remains concerned about the amount of attention the Russia probe has commanded among Democrats.
Weeks? Please, I can't wait that long. Say yes—if not to the people of Rhode Island, who will likely support your campaign in devastatingly small numbers, then for me, your online stalker of three beautiful years. I deserve this, and so does the metric system. Decide now, or I'll hold my breath until I pass out.