In early May, at a press conference for their new Netflix show Grace and Frankie, Lily Tomlin and Jane Fonda said they were angered when they found out they were making the same for the show as leads as Sam Waterston and Martin Sheen were as supporting actors. Now Tomlin and Fonda say they were joking. Huh.

At the press conference, the following exchange reportedly occurred:
"[Tomlin] found out [Waterston and Sheen] are getting the same salary that we are," says Fonda. "That doesn't make us happy."

Tomlin adds, "No. The show is not 'Sol and Robert' — it's 'Grace and Frankie.'"
Both women have been vocal about workplace equality in the past (Fonda helped to create and co-starred in 9 to 5 with Tomlin), and the news was picked up in many outlets, including this one. Netflix also didn't comment about the pay scale on Grace and Frankie, prompting fans to start a petition to express their anger about the situation to the company.
But now, as the news has gotten more attention, Tomlin and Fonda say they were just joking. As they told The Wrap:
"We made a joke in an interview about our salaries which was taken out of context."

...

"This just reminds us to be mindful of how things come across in interviews," the actresses continued in the statement clarifying their remarks. "We appreciate everyone's support and the attention to this issue, but the structure of 'Grace and Frankie' is fair, and we couldn't be happier to work with Skydance, Netflix and the great cast of this show."
G/O Media may get a commission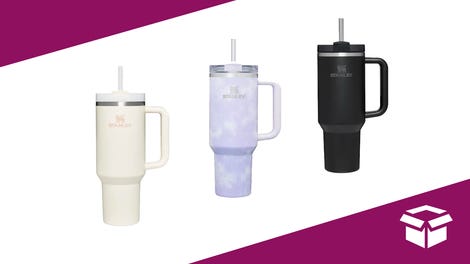 Up to 45% off
Stanley Cup Sale
With numerous reporters at this press conference, it seems strange that no other attendees spoke up before this to say that Tomlin and Fonda had been joking. There hasn't been any clarification from other attendees about whether this latest response seems accurate, so we'll just have to take Tomlin and Fonda at their word that everything on Grace and Frankie is on the up-and-up. Which it is, for the most part—the show was renewed and will have a season two, available next year.
---
Contact the author at dries@jezebel.com.

Image via Netflix