In March, three weeks after Atlanta rapper Lil Nas X's country trap hit "Old Town Road" debuted at number 19 on Billboard's Hot Country chart, Billboard abruptly removed the song for not being country enough. Now Billy Ray Cyrus—"Achy Breaky Heart" singer and father of Miley—is featured on the "Old Town Road" remix, and it is fire.
But first, let's backtrack: 19-year-old Lil Nas X's "Old Town Road"—a song that mixes rugged cowboy individualism and hip-hop excess with a killer beat—has been a meme for a few months now. We have TikTok, the Yee Haw Agenda, and the popularity of the video game Red Dead Redemption 2 to thank for that.
In fact, the official video is entirely comprised of visuals from Red Dead Redemption 2:
So "Old Town Road" went viral, snagging shout outs from Justin Bieber, making its way to top 40 radio, and debuting on not only the Billboard Hot Country Songs chart, but the Hot 100 and Hot R&B/Hip-Hop Songs charts as well. But at the end of March, Billboard changed its mind... about the song's placement on the country chart, that is.
Billboard released the following statement to Rolling Stone about the song's removal:
"Upon further review, it was determined that 'Old Town Road' by Lil Nas X does not currently merit inclusion on Billboard's country charts. When determining genres, a few factors are examined, but first and foremost is musical composition. While 'Old Town Road' incorporates references to country and cowboy imagery, it does not embrace enough elements of today's country music to chart in its current version."
G/O Media may get a commission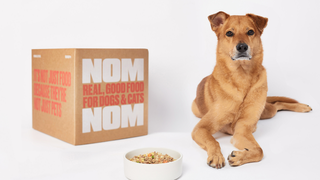 Much to Lil Nas X's surprise, Billboard's move quickly became a national news story.
While Lil Nas X initially didn't provide a statement to news outlets pressing for comment, he made social media posts about his disappointment. In a pinned message on the "Old Town Road" YouTube video—which currently has over 23 million views—Lil Nas X wrote, "old town road was sadly removed from the billboard country charts yesterday. i want to say thank you to all of you who help me get it there in the first place tho! i love y'all fr! 🐎⚡️"
Billboard's retraction was strange, especially to anyone who has listened to a popular contemporary country song in the last 10 years. People can talk country purism all they want, but many popular country songs that have appeared on Billboard's country chart have long been virtually indistinguishable from pop, or have infused hip-hop elements onto their tracks.

(Remember that Florida Georgia Line song featuring Nelly? The song was happily perched at the number one spot for weeks thanks to the rapper's contribution.)
Billboard insists that race didn't factor into their decision-making, but that's a hard sell for a heavily white genre reputed for its conservatism. It's also inexplicable gatekeeping for a chart that deemed Taylor Swift's "We Are Never Ever Getting Back Together" a country banger, but not the twangy, banjo-infused "Old Town Road." And in a lengthy Twitter thread, former country music label executive Shane Morris asserted that Billboard's decision lies in the fact that the "terrestrial country music market is filled to a surfeit with racism and bigotry."
"What's the difference between Kacey Musgraves, Maren Morris and Lil Nas X?" Morris said. "Lil Nas X doesn't play guitar. Just kidding. Well, I mean, he still doesn't play guitar, but the real problem here is that Lil Nas X is a black man, from Black Hollywood, AKA Atlanta."
When Time asked Lil Nas X if he believed "Old Town Road"'s removal had "racial undertones," Lil Nas X said, "I believe whenever you're trying something new, it's always going to get some kind of bad reception. For example, when rap started, or when rock and roll began." But he has retweeted messages from those who believe that Billboard was being racist.
Artists and fans have backed Lil Nas X in the wake of the Billboard controversy, but it was Billy Ray Cyrus who had the biggest impact.
On April 3, Bill Ray Cyrus tweeted, "Been watching everything going on with OTR. When I got thrown off the charts, Waylon Jennings said to me 'Take this as a compliment' means you're doing something great! Only Outlaws are outlawed. Welcome to the club!"

Today, Lil Nas X released the "Old Town Road" remix, featuring Billy Ray Cyrus. And it's very fucking good!
Back in December, Lil Nas X tweeted that he'd love to get Billy Ray Cyrus on the track, and now he got his wish. Whether the remix is country enough for Billboard or not, Lil Nas X managed to turn a shitty situation into an immensely positive one. Yee haw.