Apricot hobgoblin Donald Trump is preparing to take office in just 11 days, and so are the people he's hired to fill his Cabinet. Somehow, most of them haven't found the time to complete an intensive ethics review that would reveal their conflicts of interest, financial and otherwise. Trump's picks are a collection of billionaires with lots of complex business interests, but it's all probably fine, right?
The Office of Government Ethics is fairly unhappy that many of Trump's Cabinet picks are prepping for Senate confirmation hearings without first completing an ethics review. That hasn't happened in the 40 years the OGE has been in existence, the office's director told Senate Democrats in a letter. From NPR:
In a letter to Senate Minority Leader Chuck Schumer, D-N.Y., and Sen. Elizabeth Warren, D-Mass., released Saturday, OGE Director Walter Shaub wrote that "the announced hearing schedule for several nominees who have not completed the ethics review process is of great concern to me" and that the current schedule "has created undue pressure on OGE's staff and agency ethics officials to rush through these important reviews.

"More significantly, it has left some of the nominees with potentially unknown or unresolved ethics issues shortly before their scheduled hearings," Shaub continued. "I am not aware of any occasion in the four decades since OGE was established when the Senate held a confirmation hearing before the nominee had completed the ethics review process."
Meanwhile, Politico reports, Trump's Cabinet picks are prepping for their hearings. You might think that would mean they'd be finishing their ethics paperwork, but that would make you both wrong and pitiably stupid about the way things work now. Instead, the site reports, they're learning about how much milk costs:
Sensitive about the number of billionaires among Trump's Cabinet picks, including Betsy DeVos for education, Steven Mnuchin for Treasury and Wilbur Ross for commerce, the team is even prepping nominees for questions on quotidian transactions like the price of milk or a gallon of gas — fearful the billionaires might seem out of touch if they stumble in their answers.
G/O Media may get a commission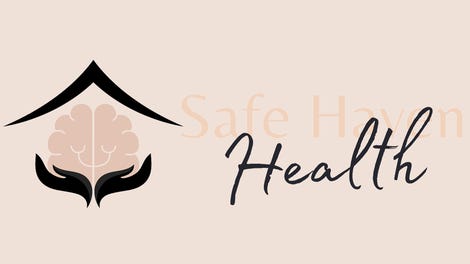 Addiction counseling
Safe Haven Health
The site also reports that they're being prepped on what to do if they're asked about Trump's tweets. (Presumably barrel-rolling under a table and waiting till the moment passes is not an option.)
As the New York Times reports, the staggering wealth of the Trump cabinet means that ethics reviews will take a very long time and be very, very complicated:
All of the cabinet appointees and hundreds of others must submit a financial disclosure report detailing all the assets they own, their approximate value and income from any source they have made in the last year. Some of the nominees are so wealthy — and their assets so varied — there are not enough boxes on the standard form for them, lawyers involved in the process said.
The only person who's made his ethics plan public is Rex Tillerson, Trump's pick for Secretary of State. He has assets in 156 different entities in more than 90 countries. Even if he fully divests himself from all of them, Exxon Mobil, where he's been CEO since 2006, is itself a giant conflict of interest: Bloomberg points out out that the company "explores for oil and gas on six continents and has business interests in almost every country in the world." The solution is an extremely complicated agreement that'll unfold over the next ten years. And Tillerson isn't even one of the billionaires appointed to Trump's cabinet: future Education Secretary Betsy DeVos, for example, is worth at least $5.1 billion and has yet to "finalize" her ethics paperwork or sign an agreement on how she'll clear potential conflicts.
In a probably unrelated move, Trump and his team spent the morning furiously talking about Meryl Streep and how mean she is and how we should all pay attention to that.