In January, Monica Crowley, a former Nixon acolyte expected to be nominated to the incoming Trump administration's National Security Council, removed herself from consideration after revelations that she had plagiarized significant portions of her doctoral thesis and a 2012 book. Two months later, Crowley was back in the news with a new job, having filed paperwork with the Justice Department declaring her intention to begin shilling for Victor Pinchuk, a Ukrainian oligarch friendly to Russia.
Recently released Justice Department filings, however, show that Crowley began that work—which consisted almost exclusively of arranging for Trump and his associates to show up at events hosted by Pinchuk—well before registering as a foreign agent as the law requires. Only after more than a month of operating as an unregistered liaison between Pinchuk and the Trump camp did Crowley retroactively declare her activities under the Foreign Agents Registration Act, which requires anyone who engages in "lobbying, advertising, public relations, and fundraising for foreign principals" to register with the Justice Department within 10 days and periodically disclose their activities and any payments received.
Initially conceived to thwart secret Nazi-funded propagandists in the U.S., it is the law that Crowley's erstwhile boss, former National Security Adviser Michael Flynn, ran afoul of in failing to disclose the $500,000 he received from a firm close to the Turkish government last fall.
Crowley's FARA registration, which is marked as having been filed on the afternoon of March 10, 2017, indicated that she "will be providing outreach services on behalf of Mr. Victor Pinchuk," including "inviting government officials and other policy makers to attend conferences and meetings, such as the annual Munich Security Conference, to engage in learning and dialogue regarding issues of concern to Mr. Pinchuk." Crowley was hired to do this work by Doug Schoen, a pollster who plays the role of "Democratic analyst" on Fox News and has been working for Pinchuk—a metal magnate who is widely seen as an advocate for accommodating Putin's aggression in the Ukraine—since 2011.
A new FARA filing by Schoen disclosing his firm's activities for the six-month period ending on April 30 details Crowley's outreach efforts: She called, texted, wrote, or emailed Rudy Giuliani, former Trump communications aide Jason Miller, Defense Secretary James Mattis, Trump advisor Sebastian Gorka, Secretary of State Rex Tillerson, National Security Advisor H.R. McMaster, and Trump himself in order to arrange appearances at events hosted by Pinchuk at the Munich Security Conference in February and his Yalta European Strategy Conference this coming September. Her efforts, for which she was paid $45,000, according to the filing, were not a resounding success—Sen. John McCain was a no-show at a Munich luncheon that Crowley had confirmed him for, and Mattis and Homeland Security Secretary John Kelly didn't even bother to RSVP.
G/O Media may get a commission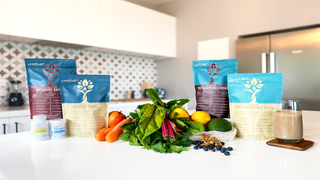 One notable tidbit: Crowley called Miller on February 9 to try to line up Mattis and Kelly for the luncheon. Miller has no formal White House role; he publicly declined a senior communications job in December purportedly to prepare for the arrival of his second daughter. By February, he had taken a job as a managing director of the consulting firm Teneo. Miller continues to serve as a Trump surrogate and advisor, but it would be highly unusual for a figure outside the administration to exercise control over the schedules and public appearances of cabinet secretaries. Miller did not respond to an email seeking comment.
But the timing of the disclosure of Crowley's work is also interesting: The filing says that Schoen hired her as a consultant on February 1, 2017, and that Crowley first met with Pinchuk to discuss their "potential working relationship" in London on February 3. The statement of work goes on to list 26 discrete entries through April 30. Of those, precisely half, including meetings with Pinchuk, calls with Giuliani, and efforts to secure Mattis and Kelly's attendance at a conference—took place before Crowley's March 10 registration.
By any strict reading, Crowley's extensive work for Pinchuk prior to March 10 violated the letter of the FARA, which requires anyone representing a "foreign principal" to register within 10 days. (A representative of Crowley told Jezebel that she initially attempted to register on March 2—just over a month after Schoen hired her—but was asked to re-file by the Department of Justice.) There's no question that, at least as far as Schoen was concerned, Pinchuk is a "foreign principal" under the act—Schoen has filed FARA statements twice a year since he began working for Pinchuk in 2011. And Crowley's registration indicated that she "will" be conducting outreach efforts for Pinchuk, not that she had been doing so for more than a month.
While Flynn's failure to register under FARA for six months—much longer than Crowley's lapse—certainly appears to have attracted the attention of federal investigators, the Justice Department rarely prosecutes FARA violations. The U.S. Attorney's Manual emphasizes that the law depends on voluntary compliance and says that, when it encounters violations, "the Department usually sends a letter advising the person of the existence of FARA and the possible obligations thereunder.... [T]he vast majority of persons...respond within a reasonable amount of time and either register or convincingly explain their lack of agency status or the availability of an exemption."
"At first glance, a few days of delay doesn't raise an enormous red flag," says Amos Jones, a Washington, D.C., attorney with FARA experience. "But it could trigger a books and records inspection to figure out what was going on there."
In an emailed statement, Jessica Burke, an attorney representing Schoen and Crowley, wrote: "Ms. Crowley has thoroughly documented and reported all contacts required to be disclosed pursuant to FARA and has met all legal requirements in a timely manner." Asked why Crowley didn't meet the 10-day deadline, she replied, that Crowley "disclosed her relationship with Mr. Pinchuk as quickly and expeditiously as possible after being hired by Schoen Consulting, establishing herself as a consultant, and acquiring new legal counsel."
The Department of Justice's office of public affairs did not respond to an email seeking comment.
Paperwork delays happen, of course. But Crowley's failure to register came in the midst of one of the most intense counterintelligence investigations into Russian influence in recent memory, not to mention intense scrutiny by the press following her fall from grace. One would think that compliance with laws designed to help federal officials keep tabs on foreign influence would be top of mind for someone launching a new career as an agent of a Ukrainian billionaire.
Correction: This post originally referred to the Munich Security Conference in a manner that suggested it was hosted by Victor Pinchuk; it is an independent conference at which Pinchuk hosted an event.
This post was produced by the Special Projects Desk of Gizmodo Media Group.