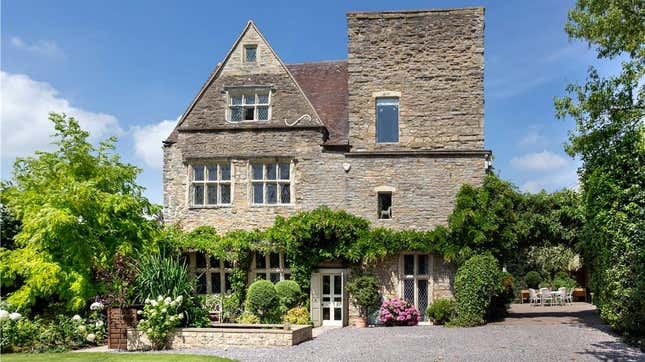 Because it is Friday, and Friday is a day for browsing comically unrealistic real estate listings, please get a load of my new house which, just as SOON as I scrape together £975,000 and find a lawyer in the United Kingdom, will entitle me to be called "Lord of the Manor of Mythe and Mythe Hook." Finally, some acknowledgment!
Taylor Lautner Doesn't Even Remember Saying 'Bella! Where the Hell Have You Been Loca?'
People pointed our way to this extremely good house in Tewkesbury, Gloucestershire, listed by Knight Frank. The online write-up clarifies that the title is "understood to have been given by King John and conveyed from owner to owner," so you're not getting any real peerage perks, such as they are. But you are getting your own small piece of history:
Locally it is referred to as the infamous King John's Hunting Lodge however; there has been a structure on the site since Roman times. The first owner on record is believed to be Queen Matilda, wife of William the Conqueror and subsequently, Tewkesbury Abbey was believed to have a free standing chapel on the site.
Of course, it hasn't been the same house untouched for a thousand years, because that would be uninhabitable. No, the property "combines architecture from the mediaeval and 16th century with modern day finishes and comforts," according to the listing. The result is, I believe, my dream kitchen, a perfect venue for listening to In Our Time while chopping vegetables, which is all I want from this life: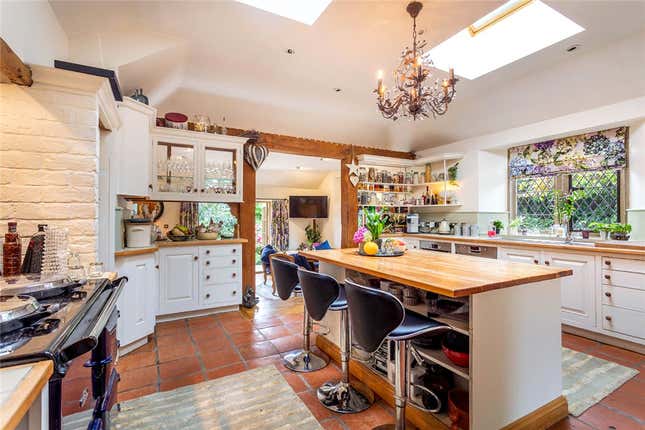 To be clear, it's NO DEAL unless they include the drapes, which are essential: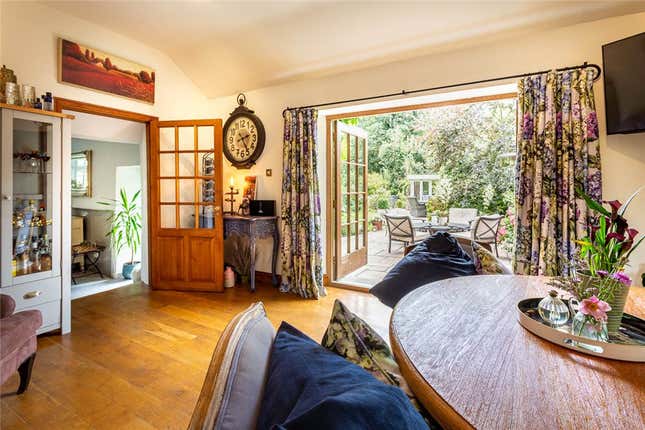 Dungeon, but make it HGTV: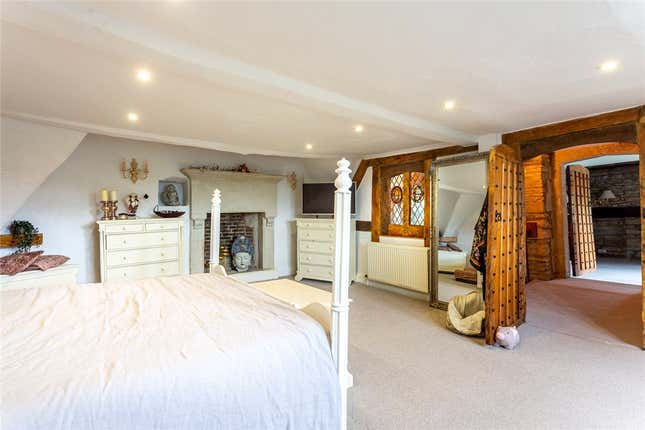 This is not the first time this home has made the rounds—the Times wrote it up in 2015, when the owners were first getting ready to sell, with some historical color:
You would also have the consolation of living in a grade II* listed property that is a gloriously eccentric mix of a medieval staircase tower and a Tudor dwelling, which also has historical links. Queen Maud, also known as Matilda, the wife of William the Conqueror, owned the land on which King John's Castle stands, and is said to have lived in a house on the site. King John was a frequent visitor to the area, spending Christmas 1204 in Tewkesbury, for example. Since this king died of a surfeit of peaches and beer, it's safe to assume that this was an occasion of much merry-making. Today, it is easy to imagine yourself celebrating Christmas in King John's Castle. There is an Aga in the cosy kitchen, which leads into the dining room. After dinner, you could snooze in the drawing room. There are three bedrooms on the first floor and another two on the second floor, offering plenty of space for family and guests.
I look forward to my gracious, festive new life as Lord of the Manor of Mythe and Mythe Hook.