Doing press for Fifty Shades Darker, Marcia Gay Harden—who stars in the Fifty Shades of Grey sequel as the mother of angsty sex boy Christian Grey—was reportedly banned by the film's PR team from getting too raunchy in promotional interviews. Uhh, pardonnez-moi, but if a film is bold enough to name a character "Jack Hyde" (are you freaking kidding me, E.L. James) and feature an awkward elevator fingering scene, then why can't the freakin' star of Welcome to Mooseport talk about titty-twisters and butt plugs during a professional interview???

"We can't talk too much about nipple clamps," Harden told The Sun. "I used to send out some naughty little tweets, along the lines of this 'sweater clasp' and I was told by Universal that I couldn't do it any more, but I'll tell you one anyway."
Her story, which makes almost as little sense as the Fifty Shades plot, continues:
"I'm a good girl, I fell in line. Because [this film is] supposed to be more about the 'romance.' Maybe I went too far... I don't know—I sent out a picture of a sex toy and I was like, 'Dear Christian, thank you so much for that lovely bracelet under the Christmas tree. Perhaps it wasn't meant for me. Oh well, so pretty.' And all the fans would write back, 'No, that wasn't for you, Mama Grey, oh no.' That was a lot of fun but it was shut down."
No. Just like the vibrator gifted by her character's son, Harden's story wasn't for us, Mama Greys, oh no.
"[Fifty Shades Darker] is a love story after all," Harden concluded. "I don't think they want us being too overtly sexual in interviews."
G/O Media may get a commission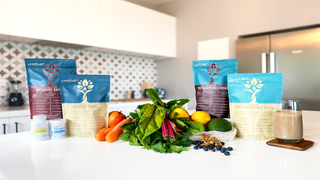 Little does the studio know how many times we blew our loads while reading this great interview.