Leslie Jones opened up (sort of) to Conan O'Brien on Wednesday about the secret boyfriend she's "kind of" seeing, saying, "It's a secret, so I don't want everybody bothering him, you know what I'm saying?"

The 49-year-old comedian clarified that she wouldn't even be discussing her man in the first place were it not for her appearing on live TV and being directly asked about it—that does have a tendency to bring relationships out in the open. "I don't want to sit on television and be like, 'Oh, the type of man I'm looking for…' and then I'll talk to him and he'll be like, 'Yeah, I heard you was looking for this type of dude," said Jones. "Don't get me in trouble!"
The back-and-forth began with O'Brien referencing a couple of Jones' recent tweets where she bemoans a certain lack of action between the sheets.
G/O Media may get a commission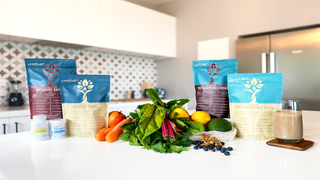 Now you start holding out on us, Leslie??!
[Page Six]
---
Rihanna gave relationship advice to a fan who's having trouble handling his first heartbreak.

I don't know how useful that generic advice is gonna be for this guy, but DMing with Rihanna will no doubt help with the healing process. Looks like he's fallen in love again already....
---