Remember when a bunch of people were assholes to Leslie Jones? When the fashion world spurns you because of some wack-ass, regressive, conservative values, the best revenge is looking better than anyone else on the (Slimer-green) carpet.
For the Ghostbusters premiere, Christian Siriano swooped in with the save—"It shouldn't be exceptional to work with brilliant people just because they're not sample size," he tweeted. "Congrats aren't in order, a change is."—and Ms. Jones stunted on them haters, which are a few and stanky group of humans far outnumbered by her fans.
Other people looked good, too! Let's see about them.
The stars! Kristen Wiig's simple gown suits her in contrasting shades of blush and wine, though I'm not sure if those are feathers or leaves. Leslie Jones, as established, looks phenomenal in an off-the-shoulder, crimson Christian Siriano with simple strappy sandals, plus diamonds and a wave to the suckers who missed their chance. Kate MacKinnon also went for simple in royal blue, and Melissa McCarthy (with husband Ben Falcone) is wearing her best frock in ages, a canary yellow that looks great on her in patterned organza.

G/O Media may get a commission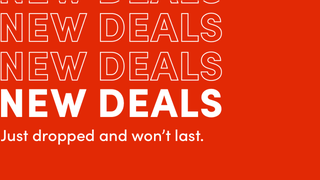 Up to 70% off
Wayfair - Cyber Week Deals
Annie Potts! She had, as you recall, the best role in the original Ghostbusters, and went for a vintage '50s shape in draped black with cute mules.
Bridesmaids scribe Annie Mumolo went half-party, half-business in tweedy-patterned ruffles; Cecily Strong wore her going-out dress; dancer Chloe Luksiak looks much older than 15 in this boardroom jumper; Lizzy Caplan is elegant in a garden-party gown.
It's my FAVORITE THING IN THE WORLD when two people wear the same look on the same night; surely they hate it, but I am waiting for the day when said people join together and act like they planned it and are forming some kind of girl gang. Alas! This was not the night. Both Alyson Stoner (Step Up; some Disney stuff) and Julia Kelly ("social media influencer") wore a peach strapless moto dress; both look slightly bummed! It's okay! Downton Abbey's Lesley Nicol rolled up in a blazer and boots and seems psyched; my favorite looks are on Tomochika and Naomi Watanabe, Japanese actors whose devotion to this series is too real, and the most fun.
Dan Aykroyd and Donna Dixon remain unafraid of ghosts.
Austin Mahone looks hot, temperature wise; Chris Kattan might have come to the wrong '80s-throwback movie premiere; Ernie Hudson, with wife Linda, will always be Winston in our hearts; say what you want about Kevin Smith, but he would never wear a t-shirt for a different movie to a movie premiere; he brought his cool daughter, Harley Quinn, casual in a contrast-hued dress.
Famous dog Jiffpom posed with Slimer in a Ghostbusters shirt but you don't see anyone protesting; YouTube person Meghan Reinks went cute in a teeny bustier and long skirt that makes me want to visit Hawaii; Ray Parker Jr, the original viral phenom, is ready for his close-up; our mans Timothy Simon, aka Congressman Jonah Ryan (D??-NH), grew a freakin' beard and he looks like a new person. Hopefully he will guest-star on Game of Thrones soon!
---
Images via Getty