"At least one daily newspaper is doing well enough to turn away ad dollars," griped Dan Savage. Gay ad dollars, that is, for a gay engagement announcement in The Omaha World Herald, submitted by a bride's parents.
As Kristin Wilke's father wrote on the Facebook group that's since been devoted to the cause,
Our daughter Kristin Wilke will wed Jessica Kitzman August 20, 2011, in Northern Minnesota. We are so proud we asked to buy an announcement ad in the Omaha World Herald to share our glorious news with our friends. I am disgusted to say that the publisher himself, Terry Kroeger, called me personally to say same-gender couples are not allowed to buy announcements in the Omaha World Herald. Please call 402-444-1328 or write pulse@owh.com if this action disgusts you as it does us. Over 1500 papers sell such ads in the US. Including the NYT.
Incidentally, The New York Times began publishing same-sex wedding announcements in 2002. They even threw a Pride month party years later for all the couples that had been featured, which I attended, and in which Times chairman Arthur Sulzberger Jr. "expressed the wish that 'our children and our grandchildren' see the right of gays to marry as being 'as natural as the air we breathe," and toasted "marriage equality." He also said that while mulling the change, he had had lunch with Times company CEO Janet Robinson and she told him she saw no possible business repercussions from the move — which she was right about.
But that's the godless New York Times. This is the real America, apparently. And yet gay marriage is legal in Iowa, the western part of which is in the coverage zone of The Omaha World-Herald, and not in New York state.
G/O Media may get a commission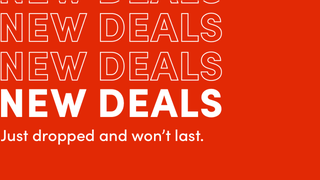 Up to 70% off
Wayfair - Cyber Week Deals
Kristy and her wife Jessica wrote on the Facebook group,
Since starting this group, we have realized that this is now an issue much bigger than the two of us. We have heard from numerous couples who have experienced the same discriminatory policies of the OWH. Moving forward, please understand that this effort is for ALL same-gender couples seeking this right - not just our family. In that light, we ask that you keep this a positive pursuit for change, and not a personal attack on any one member of the OWH. This is about changing a policy — not destroying an organization.
It's true that newspapers aren't doing well, to which Savage delicately alluded. Does their legitimating a bond, on its own, mean that much? Maybe not. But the larger symbolic meaning, which is of deserved societal acceptance and normalcy, does.
Update: In a statement published this afternoon, The Omaha World-Herald publisher writes, "Celebrations announcements regarding legal weddings, engagements for legal weddings or anniversaries of a legal marriage will be welcomed, regardless of the genders of the couple. We will not run announcements regarding commitment ceremonies, partnerships and other non-marriage unions, again regardless of gender...This news organization is not guilty of hating gays and lesbians. Should we have seen this issue more clearly? Probably. Have we been too slow in reacting to this matter? Maybe. But hateful? Never."
At Least One Daily Newspaper Is Doing Well Enough to Turn Away Ad Dollars [The Stranger]
Omaha World Herald Denies GBLT Equal Rights [Facebook]
Related: A Ceremonial Toast [WWD]
Image via MyVector/Shutterstock