Add to the growing list of climate heroes Leonardo DiCaprio, U.N. Messenger of Peace for the Climate, who has promised to save the porpoises! The AP announces that he will work with Mexican president Enrique Nieto and billionaire Carlos Slim to protect the Upper Gulf of California where the last of the 30 severely-endangered vaquita porpoises live. Here is more information on our five-foot-long friends of the sea.

The Leonardo DiCaprio Foundation has promised to fight President (God help us) Trump's apocalyptic climate policies in a statement on their site:
The Leonardo DiCaprio Foundation pledges our full support to science and truth. Despite a demand to exit by our President, we, along with other U.S. organizations, companies, and subnational governments, will do our part to uphold the Paris Agreement and protect the habitats we all call home.
Still, we sincerely hope that porpoise photo ops follow.
Leonardo DiCaprio talks about climate change in his recent documentary Before the Flood, which you can watch in full on National Geographic here.
G/O Media may get a commission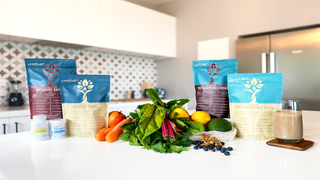 ---
After an obligatory year, another Bachelor couple, Lauren Bushnell and Ben Higgins, have broken up. This means that out of 33 couples produced by both The Bachelor and The Bachelorette, only eight remain.
Which leads People to wonder–what could possibly have gone wrong?
They gave it a try. Bushnell, of Season 20, tells People:
At the end of the day, there was a lot of hurt and pain. It was a rocky road from the start. It just didn't feel right anymore.
But for some reason it didn't work.

I think Ben said this at some point, but there just wasn't that joy that should be there and that was there at the beginning.
The distance tore them apart.
Looking back, I wish I could be like, 'That's why it didn't work out.' But I think it was just a very abnormal situation and one that unfortunately … I mean we tried.
Their breakup puts The Bachelor/Bachelorette divorce rate at an astounding 75%–at least 25% above the national average. [People]
---
We know this, but just a reminder: Trump Treasury Secretary STEVE MNUCHIN PRODUCED WONDER WOMAN. Sure, it's a film about a super strong woman saving the world and her weaker male love interest, directed by women (though I would argue that it's a standard tentpole with a strong female lead), but a movie financed by a member of an administration with a punishing agenda for women is probably not the envelope-pushing feminist project we need–nay, deserve. [Elite Daily]
---
Baby Clooneys to wear rompers. [People]

Heidi Klum has released a nude coffee table book promising a chocolate-slathered pregnancy pic. "Hell yeah" she tans naked on the patio. [People]

Former President of Mexico Vicente Fox Quesada calls Trump fat and says everybody hates him. But ripping on our taco bowls is over the line. [Twitter]