If anyone deserves to take over the entertainment world, it's Lena Waithe. Vanity Fair, or more pointedly the new Vanity Fair run by editor-in-chief Radhika Jones, agrees, picking Waithe as her first cover story for April. It's a clarion call to the industry: This is the future of Hollywood
The piece is meaty: Jacqueline Woodson delivers an engrossing deep dive into Waithe's upbringing as a Chicago kid raised on TV, her success as a writer/actress/producer super hybrid, and her attempt to foster the power of storytelling for marginalized people who feel like their voices don't have wings. Annie Leibovitz's photography is refreshingly non-Annie Leibovitz-like, and Jessica Diehl styled Waithe so authentically dapper it's as if Waithe styled herself.
Woodson challenges Vanity Fair's readership from the jump: "If you haven't heard of Lena Waithe, check yourself for a pulse." It's true, you must be living under a rock not to recognize Waithe from Netflix's Master of None, which she starred and wrote for, the latter of which earned her an Emmy for Writing in a Comedy Series last year. She's the first black woman to do so. And if you don't watch Master of None, maybe you've heard of The Chi, a coming of age Showtime drama set in the South Side of Chicago, created and produced by Waithe.
Waithe's childhood anecdotes were endearing—especially as someone who also grew up watching a lot of television—but she's at her most powerful when she's blunt about her position as a queer black woman in her industry.
Lena considers her personal style her own mode of self-expression, irrespective of the circles she travels in, which, in professional Hollywood, tend to be largely white and, often, male. As much as anyone appreciates a compliment about their "look," she says she doesn't need it. "Being black and gay, having dreadlocks, having a certain kind of swag, and dressing the way I do," she explains, she is sometimes told by certain well-meaning admirers or fashion wannabes, " 'That's dope, you're cool.' I don't feel validated by that. . . . I don't want to be White. I don't want to be straight. I don't want to blend in. . . . I try to wear queer designers who happen to be brown and makin' shit."
G/O Media may get a commission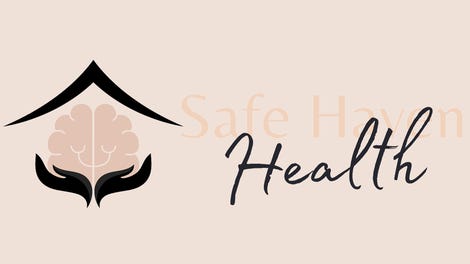 Addiction counseling
Safe Haven Health
Waithe on tokenism in Hollywood's—often surface level—"awokening":
"The hardest thing about being a black writer in this town is having to pitch your black story to white execs," she says. "Also, most of the time when we go into rooms to pitch, there's one token black executive that sometimes can be a friend and sometimes can be a foe. I wonder if they think it makes me more comfortable, if that makes me think that they're a woke network or studio because they've got that one black exec. It feels patronizing. I'm not against a black exec. I want there to be more of them."
And, of course, Waithe had a take on the sexual misconduct accusations against her Master of None co-star Aziz Ansari:
Lena gets quieter, more thoughtful. "At the end of the day," Lena says, "what I would hope comes out of this is that we as a society . . . educate ourselves about what consent is—what it looks like, what it feels like, what it sounds like. I think there are both men and women who are still trying to figure it out. We need to be more attuned to each other, pay more attention to each other, in every scenario, and really make sure that, whatever it is we're doing with someone else, they're comfortable doing whatever that thing is, and that we're doing it together. That's just human kindness and decency."
Also, shout out to Waithe for correcting Woodson when asked if we'll ever get a lesbian Moonlight: "'Pariah,' she says, referring to Dee Rees's stunningly rendered 2011 feature about a young black lesbian coming out. 'I fuck with that movie really hard. I thought it was really beautiful.'"
The poignant cover story is already being heralded as fucking game changing:
Read the full cover story here or cop a copy of April's Vanity Fair.