During the Power of Story: Serious Ladies panel at this year's Sundance, Lena Dunham discussed reproductive rights, campus sexual assault and, separately, the way that female auteurs are constantly compared to their characters while men like, say, Woody Allen, can sexualize teenagers in their movies for years and never get shit for it.
Via VH1:
"The idea that women can't be complete and total citizens until they have control over the destiny of their own bodies [is important to me]," Dunham said of reproductive rights in America. "It's not just a political issue, it's a lot about class, race and it feeds into all these other forms of inequality and injustice that exist in our country."
She continued:
"One of the reasons it is important to talk about campus assaults is that that these women in positions of incredible privilege are still being forced every day to fight for their truth and that is indicative of the fact that sexual assault is an epidemic and so many people are voiceless. I think campuses are a great place to start because that's where we're being educated and that's where we're told we're going to be safe."
G/O Media may get a commission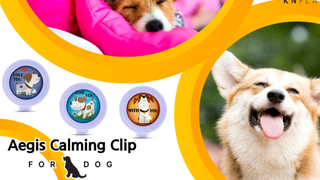 20% off
Aegis Calming Clip for Dogs
On Allen:
"Woody Allen is proof that people don't think everything he says in his films is stuff that he does because all he was doing was making out with 17-year olds for years and we didn't say anything about it. No one thought that Woody Allen is making out with a 17-year old in "Manhattan" and, said, I guess he's a real perv," Dunham said. "And then lo and behold…"
You can watch the entire panel, moderated by Emily Nussbaum and also featuring Mindy Kaling, Jenji Kohan and Kristen Wiig, here.
[VH1]
---
If you needed more proof that the entertainment biz sucks hard for women (particularly actresses over 50), Dianne Wiest—Dianne mother-fucking Wiest—is having such a hard time finding roles that she's barely able to make rent. "I have to move out of my apartment soon," she told The New York Times. Dianne, you're welcome to crash on my couch at anytime. [Page Six]
---
From Wiest to West, Kanye has revealed his reasons for never smiling on camera and it's, well, very Kanye. "Back when I was working on Yeezus, I saw this book from the 1800s and it was velvet-covered with brass and everything," he told reporters at the Fashion Los Angeles Awards. "I looked at all these people's photos and they look so real and their outfits were incredible and they weren't smiling and people, you know the paparazzi, always come up to me, 'Why you not smiling?' and I think, not smiling makes me smile. When you see paintings in an old castle, people are not smiling cause it just wouldn't look as cool." [Billboard]
---
Photos via Getty.